When:
August 1, 2017 @ 10:30 am – August 17, 2017 @ 11:30 am
2017-08-01T10:30:00-07:00
2017-08-17T11:30:00-07:00
Where:
BE Yoga
980 SW 6th St
Grants Pass, OR 97526
USA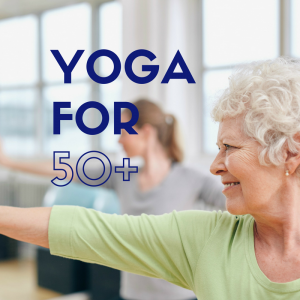 Extended periods of sitting lead to muscular shortening, tightening, and weakening. A lack of weight-bearing activity contributes to osteoporosis, and a lack of movement/stretching leads to joint deterioration and loss of flexibility. It's of great concern for our well-seasoned population that this lack of balance can stem from sitting rather than standing by not challenging one's balance in various positions.
This 3-week course meets twice a week and addresses all of these concerns with a gentle yoga practice that:
*improves balance
*builds strength
*increases flexibility
*lubricates joints
Designed for people 50+ who are ready to give yoga a try. While we understand that for most this isn't an issue, being able to get up and down from the floor independently is required.
Tues & Thurs
10:30-11:30am
Aug 1-17 (3 weeks)
For more information, please contact Sadie Barr: beyogagp@gmail.com /541-659-7646.