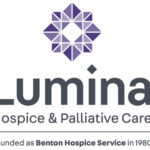 Website Lumina Hospice & Palliative Care
Lumina Hospice & Palliative Care is seeking a full time and/or part time Licensed Practical Nurse (LPN) to join our team. As a Licensed Practical Nurse your primary responsibility will be to serve assigned patients, ensuring that each receives appropriate services by the hospice interdisciplinary team as well as be assigned an on-call period for entire agency.  Our goal is to maximize the comfort and health of patients and families consistent with hospice philosophy and the organization's policies and procedures. We have an excellent team of caring individuals committed to our mission by sharing their talents in our non-profit environment.
Your responsibilities will be to:
Provide patient care to patients across settings in private home, adult foster home, residential/assisted living care, and/or nursing facility following existing care plans.
Contribute to patient assessment under the supervision of a registered nurse by assisting in identifying changes in patient status.
Provides nursing care as needed; attentive to physical, emotional, and spiritual needs of patient.
Counsel patient and family regarding symptom control, medications, direct nursing care measures, nutrition, etc.
Assists patient and family in making choices that best meet their needs by providing alternatives and support.
Attends deaths, supports families, assists with final arrangements.
Obtain necessary physician orders and collaborate with RN and attending physician on patient needs and follow up on and obtain lab results and notify attending physician of results.
Communicates often and well with other Lumina staff, functions as an integral member of the patient care team.
Provides all services in full compliance with Medicare regulations, including timely, professional documentation.
Contributes to communication, positive work environment, and team effort.
Serves as assigned on agency-wide initiatives and/or committees.
Understands and adheres to Lumina Privacy Policy; Lumina Vulnerable Persons Policy; and all policies and procedures contained in the Lumina Employee Handbook.
Monitor signs and symptoms as well as reactions to interventions, treatments, and medications under the direction of the RN.
Utilize appropriate standards of care for the identified medical diagnosis.
Utilize Universal Precautions and safety measures to ensure a safe care environment for patients including consistent use of personal protective equipment (PPE).
Demonstrate competencies and knowledge related in the standards of practice for a licensed practical nurse in the state of Oregon when providing care.
Utilize and become proficient in navigating the electronic medical records system for documenting and reviewing patient conditions and plan of care.
Demonstrate an understanding and respect for patient rights when providing care.
Establish and maintain effective working relationships with the patients and families, co-workers, and members of diverse cultural backgrounds.  Know and apply principles of an inclusive work environment.
Complete annual mandatory education review and competency programs.
Performs other duties as assigned.
Qualifications:
Commitment to serving the needs of the terminally ill.
Graduate of an accredited Licensed Practical Nurse (LPN)/Licensed Vocational Nurse (LVN) school of nursing.
Current unencumbered Oregon Licensed Practical Nurse (LPN) license prior to the first day of employment.
Requires at least one year of experience in nursing; long term care, acute care, ambulatory care or home health and hospice care and demonstrated knowledge in thorough clinical documentation.
Flexibility, independence, and demonstrated superior skills working with patients, families, and professional colleagues.
Ability to work as a member of an interdisciplinary team.
Intermediate skills in email, word processing, internet, keyboarding, and ability to learn to use medical software to complete accurate and timely charting.
Must have a valid driver's license and acceptable driving record and have access to a reliable automobile to travel to and from patient homes.
Demonstrated skill in communication; patient documentation requirements, and service coordination with the ability to work successfully with patients and family members in aspects of terminal care.
Experience working independently with minimal supervision while delivering effective and on-time results.
Strong organization skills, time management, and attention to detail.
Excellent oral, written, and interpersonal communication skills.
Bi-lingual, Spanish speaking ability and certification in Hospice and Palliative Care are helpful.
Basic life support CPR card.
*Schedule: This position may have a varying schedule that will require flexibility to be able to work day shift, as well as nights, weekends and on-call.
*Preferred applicant will be asked to pass a background check and drug screen following a job offer. **New employees are required to complete tuberculosis screening and provide proof of hepatitis B vaccination or signed declination.
Lumina Hospice & Palliative Care has the reputation and community trust that comes from a local history of providing outstanding end-of-life care and education and bereavement services to thousands of family's year over year. We recognize the unique and emotional needs of each patient and family member. Our caring service delivery as a non-profit provider is a reputation we plan to keep.
Lumina Hospice & Palliative Care offers competitive compensation and a comprehensive benefits package that includes medical, dental, vision, and 403B retirement plan.
Working for Lumina Hospice & Palliative Care, a community-based nonprofit organization, may make you eligible for the Public Service Loan Forgiveness Program.
Lumina Hospice & Palliative Care is an equal opportunity employer and does not discriminate on the basis of race, religion, color, sex, age, national origin, disability, sexual orientation, veteran status, or any other classification protected by law.