Phone: 1-877-282-6373
Website: www.Avamere.com
Continuum of Care – A Holistic Approach to Senior Health
The Avamere Family of Companies takes a holistic approach to your post-acute care. We have designed a service that combines all of our great senior living and senior care options into a bundled care model for your convenience. We call this Signature CareConnect.
Signature CareConnect is a network of affiliated healthcare professionals united by the common goal of providing seamless care and support for seniors. Through proactive, conscientious and professional care, our goal is for you or loved ones to enjoy being in the comfort of your residence of choice as long as possible.
Members of the Signature CareConnect network display "A Proud Partner" badge which features the tagline, "Integrated Care for Better Living." For you or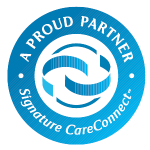 your loved ones, the badge stands for comprehensive and professional assistance when navigating what can be a confusing health care system. It represents consistent, unified care across a spectrum of services with a singular purpose: Keeping you or your loved ones in the comfort of their residence of choice as long as possible and making major life transitions easier on you and your family.
The Signature CareConnect network is there for seniors through all the twists and turns that may come along in life's journey. Our network of professionals provide both the road map to navigating a complex healthcare system as well as assistance along the way. The Signature CareConnect badge means that we are all in this journey together and our network of professionals is here to help.
Working Together for You
We know accidents and illness can
happen to even the healthiest people.
If hospitalization is needed, the
Signature CareConnect team works
together to reduce the length of your
stay while helping prevent readmission
due to complications after discharge.
This approach to your well-being is
intended to reduce overall health care
costs to you and the healthcare providers.
It also strives to get you back to doing
what you do best – living life to its fullest.
Isn't it good to know that you have a helping hand for life's most trying times?
A Growing Network of Senior Health Professionals
Our growing network of healthcare providers strive to meet your needs with convenience, professionalism and comprehensive care. Whether it's home health, rehabilitation, post-acute care, or hospice, our hope is for a Signature CareConnect partner to walk through this journey with you every step of the way. Contact us to find out what the Signature CareConnect network can do to improve your quality of life today
A Network of Professional Senior Care
Our skilled nursing services emphasize short-stay rehabilitation, with a focus on medically complex cases. After illness or injury requires hospitalization, the Signature CareConnect(SCC) skilled nursing programs are frequently used to stabilize medical conditions and initiate comprehensive rehabilitation.
Rehabilitation is a theme throughout the SCC network. From brief inpatient stays at our skilled nursing centers, to home health rehabilitation, to our on-site clinics in many of our Assisted Living Facilities, our belief is that early identification and intervention with rehabilitation can speed recovery, restore health and wellbeing and help seniors avoid preventable declines that result from loss of strength and balance.
Keeping seniors healthy and at home is the purpose behind SCC. Often, some home assistance makes all the difference between being successful and considering a more supported living arrangement.
From chores, to transportation, medication reminders and 24-hour care, our Home Care network of services offer an array of support to help families help themselves.
When aggressive treatment is no longer tolerated or desired, our SCC Hospice services can assist individuals and families in managing symptoms of chronic illness, so that quality of life can be enjoyed. Hospice is about living the best life you can.
The SCC network specializes in custom programming and environments for memory- impaired seniors, regardless of level of care. These comprehensive programs ease the stress for patients and families that accompanies progressive memory loss and provide resources that enhance the quality of life for the patient.
Gracious, supported living, retirement style. For seniors over 65, SCC independent living options include meals, life-enrichment activities and housekeeping services. This level of support allows seniors to spend their time and energy on what they want to do, rather than focusing on the stresses of maintaining a home.
Designed with a social model in mind, the SCC network of assisted living facilities and personnel provide care and support for seniors who need help with personal care in addition to meals, life enrichment, and nursing supervision.
With facilities located throughout Oregon and Washington the SCC network of assisted living promotes a community lifestyle that promotes independence and respects an individual's privacy. Contact us today to learn more about our commitment to you.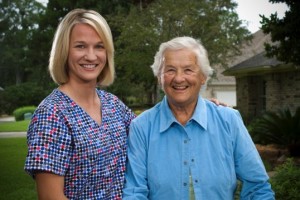 Health Care Partnerships Help Ensure the Highest Level of Senior Care
Avamere Family of Companies values close health care partnerships with local physicians, hospitals and additional senior living management agencies. Through these health care partnerships we establish solid community roots and engage in a wider variety of quality health care services to better serve you and your loved ones.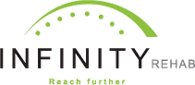 Infinity Rehab | Provides clinically comprehensive senior services in the form of physical, occupational, and speech therapy in sub-acute, long-term care and campus environments.

Signature Services | Home Health enables clients to live at home and still receive quality health care services and assistance. Home health professionals cater to senior's personal needs and strive to make their life easier.
Signature Services | Home Care maintains a list of home care services geared towards making sure seniors stay independent at home as long as possible. From yard work to assistance with daily activities, they can help with it all.
Signature Services | Hospice services support terminally ill patients and their families by providing a holistic team of health care professionals dedicated to comfort care.

Signature CareConnect is a network of affiliated healthcare professionals united by the common goal of providing seamless care and support for seniors. Through proactive, conscientious and professional care, our goal is for you or loved ones to enjoy being in the comfort of your residence of choice as long as possible.