PO Box 534, West Linn, Oregon
Ph: (503) 780-7353
Hours: Weekdays 8:00am-8:00pm
M- F Plus by appointment
www.livingright.net


Living Right Senior Placement offers FREE assistance to find the most appropriate living community for seniors, including:
• Assisted living
• Memory care (Dementia, Alzheimer's)
• Adult Foster Care Homes
• Retirement Communities
Our process begins with a face-to face meeting to personally review the geographic, financial, cultural and medical needs of the senior. Every senior living community is unique in its environment, and finding the one that is comfortable and welcoming is of the utmost importance.
Living Right consultants match the needs and interests of a senior with the appropriate services and atmosphere in a new home to ensure optimum health and wellness. We will tour the communities with you and help decipher the pros and cons of each option with your overall situation.
A key aspect of our services is objectivity. We have no financial investment in any senior housing facility and our services are provided at NO COST to you. The community pays us a fee after an appropriate resident is placed there.
There are hundreds of senior living communities in the Portland, tri-county area. Exploring these options, their amenities, license history, complaint records, and general reputation can quickly become an overwhelming and time consuming challenge.
Save yourself the time and frustration and call an expert in the industry. Contact us today by e-mail or phone: In Portland area call Jennifer Cook at 503-780-7353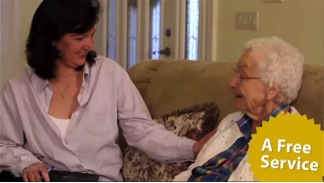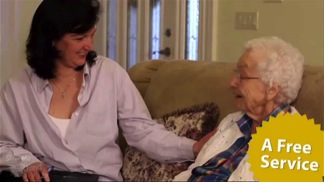 References
May 2010-
"Jennifer, Thank you so much for your expertise and kindness during a very difficult time with my father! When I knew he would be leaving the hospital, the task seemed daunting to find him a place to live, that would meet a lot of criteria such as clean, nurturing, safe, good food, kind staff etc. And find it fast! And you did it!!!
Not only were you there every step of the way, you were calm and reassuring and respectful to us. You allowed us choices and also gave us your opinions without being pushy. You were a lifesaver, and all of us in the family will always remember how much you helped us. My dad is much safer now and enjoys the food and environment. It is a place he can afford, and is only four miles from my house! We breathed a sigh of relief as we moved him into his new home."
June 2010-
"We could not have accomplished this important move without Jennifer's expert guidance. Her help was all- important in selecting the right living arrangements for my sister, who suffers with a mental disability. She took special care to get to know my sister and a kind and personal interest in the both of us, making sure that our needs were understood. Jennifer also spent time with us to make sure that the "fit" was right in all the important areas of decision-making involved in changing to a senior living situation She did her homework well and we received the benefits! "
January 2011-
"Move went great! Lots of help from family. I can't believe it was 14 days from when we first talked to Dad to moving day!!! He had a good first day…slept great!    According to him…he has never eaten so much! Good meals! He was sitting in the common room watching TV when I brought over a few things that we forgot yesterday. Thank you so much for your help.    Its a great place and I think he is going to be fine. a few weeks later…Things are going great. Dad is adjusting. Once he figured out where we put everything and nothing he needed got tossed he relaxed and is accepting the change in his life. Still filling out forms and getting meds transferred to automatic but once we (I) get through that, things will calm down. It is so much better than I expected. I tell everyone about your excellent service and help. I hope you get some referrals along the way."
Click here to watch a video about  Living Right Senior Placement