Miracle Heights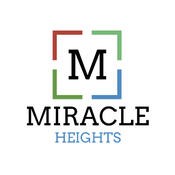 ---
About Miracle Heights @ Happy Valley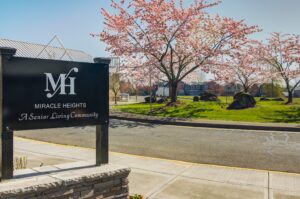 Miracle Heights Senior Living offers comfortable retirement living in a safe, secure, home-like environment and a smoke free community. Our family owned and operated facility is designed with seniors in mind, located within walking distance to a bus stop, an adjacent lovely park, conveniently situated near hospitals, highly accessible public transportation, doctor's clinics, pharmacies, churches, grocery stores, restaurants, salons, and shopping centers. Our 24-hour health-care personnel including onsite RNs are knowledgeable and compassionate, dedicated to a superior level of attention and care to all our residents' needs, whether day or night.  All 45 spacious rooms are designed for maximum comfort, and features individual climate controls, free wi-fi and cable access, phone line connection, 24-hour emergency call system, a private half bath with adaptive grab rails, access to spacious shower rooms with heated floors, interior/exterior maintenance, and weekly housekeeping/laundry services.  A variety of accommodation layouts are also available. Our large, well appointed common areas are open and inviting – the perfect place to enjoy a conversation, read a book, or catch up with friends while having the option to participate in many of our social and recreational activities. Check out the Happy Valley Library across the street, visit our in house hair salon, practice your putting stroke or play your favorite cornhole game in our secured patios and courtyards.  Dining is a pleasure, in an intimate, spacious and relaxed setting. Chef prepared meal choices are always prepared fresh and can be tailored to suit specific needs, family and guests are always welcome.
---
Our Philosophy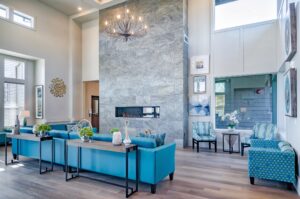 At Miracle Heights, caring is our number one priority, various levels of assistance will be available to residents depending on their needs. We can't wait to welcome you home to the Miracle Heights Senior Living Community at Happy Valley.
---
Contact Us
Call us today (503) 888-8155 or email us at info@miracleheights.com for more details about what we can do for you and your loved ones.
---