(503) 968-2020
info@pixtonlaw.com
www.pixtonelderlaw.com
5285 Meadows Road, Ste. 377
Lake Oswego, Oregon 97035
---
Peace of Mind … a Gift to You and Your Family
Our mission is to ease the burdens of aging and provide peace of mind by using a holistic and caring approach to planning for life's challenges. We work to preserve a family legacy and to enhance the quality of life for clients of all ages.
We have centrally-located offices close to Portland (just off the I-5/Kruse Way exit) in Lake Oswego, Oregon. We  gladly make home visits for the home-bound throughout the Portland Metropolitan area.
---
---
About The Pixton Law Group
The Pixton Law Group focuses on Elder Protection Law and Estate Planning for clients of all ages.
We Are Not Your Average Elder Law Firm.
The Pixton Law Group uses a holistic and caring approach to long term care planning. We have a lot of practical experience, we know the rules (what works and what doesn't work), and we know how to plan the smart and thoughtful way.  In the practice of Elder Law, this combination of experience, knowledge and skill sets us above and beyond other firms and leads to maximum results for you.
About J. Thomas Pixton
Tom Pixton is a seasoned elder law and estate planning attorney with more t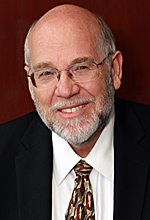 han 23 years of experience advising families about how to find and pay for long term care and preserve seniors' hard earned assets. He attended University of California at Berkeley, Brigham Young University, and University of San Francisco where he received his law degree in 1975.
Tom is a member of the National Academy of Elder Law Attorneys, ElderCounsel and the Estate Planning and Elder Law sections of the Oregon State Bar.  He is also licensed in Washington and California.  He currently sits on the Executive Committee of the Elder Law Section of the Oregon State Bar. Tom is a musician, private pilot, husband, father of 7 and grandfather of 20.
---
About Michael J. Rose
Michael is an Elder law Attorney focusing on Estate Planning, Special Needs Planning, Probate, TrustAdministration, Guardianships, Conservatorships, and Medicaid Planning. He earned his Juris Doctor degree from Willamette University College of Law and his undergraduate degree from Brigham Young University.
Michael comes from a long line of Oregonians who helped to settle the Mid-Willamette valley. He is a husband and father of two. Michael currently sits on the board of directors for the Marion Polk Medical Foundation and the Alzheimer's Network of Oregon.
---
About Alana Hawkins

Alana is a paralegal at the Pixton Law Group.  She earned a bachelor's degree from the University of Oregon in 2004 and a Juris Doctor from Santa Clara University School of Law in 2008.  Upon graduating from law school, she worked for a juvenile justice nonprofit organization.
More recently, Alana worked as a Social Security disability attorney and represented individuals pursuing disability claims.  She is motivated to help individuals of all ages to access the resources, care, and support that they need.  In her free time, Alana enjoys spending time with her family.
She also enjoys running, hiking and practicing yoga.
---
Practice Areas
The Pixton Law Group specializes in Elder Protection Law and Estate Planning for clients of all ages. We offer expert advice in the following areas of planning:
Medicaid Planning & Eligibility
Estate Planning (Wills and Trusts, Powers of Attorney and Health Care Advance Directives)
Veterans Benefits Planning and Eligibility
Probate and Estate Administration
Guardianship and Conservatorship
Special Needs Trusts
Small Business and Real Estate Transactions that arise during the planning process.
---
Meet With An Attorney
By Mail: The Pixton Law Group
5285 Meadows Road Suite 377
Lake Oswego, Oregon 97035
By Phone: 503-968-2020
503-624-1929 (fax)
By Email: Please use the contact form to email us.
Getting Here: Map & Directions
---
More Information
---