www.roseschnitzermanor.org
6140 SW Boundary Street
Portland, OR 97221
(866) 708-3335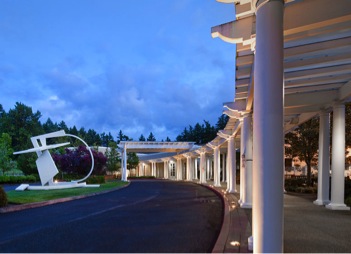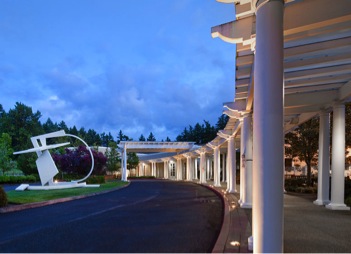 A warm and loving family.
At Rose Schnitzer Manor, family is at the heart of everything we do. Like a family, we provide personalized care and support in a safe, warm and nurturing environment. And our residents enjoy nutritious, home-cooked meals, daily fitness classes, plus a wealth of activities to stimulate the mind, body and soul.
Love. Honor. Respect.
Rose Schnitzer Manor is a part of Cedar Sinai Park's network of organizations that care for people of all religious affiliations. We honor each resident we serve, their family, and our staff as individuals and afford them the respect they deserve. Our goal is to provide secure, supportive, loving and stimulating environments and high-quality services based on Jewish values. And because we're on the same campus as our Robison Jewish Health Center, our residents have easy access to rehabilitation and skilled nursing care when they need it, oftentimes expediting their recovery.
A place to call home.
Nestled in 27 acres of urban forest and gardens, on the beautiful campus of Cedar Sinai Park with its extensive array of services, Rose Schnitzer Manor is friendly and welcoming — the perfect place to call home.
For more information about our parent organization, Cedar Sinai Park, click here.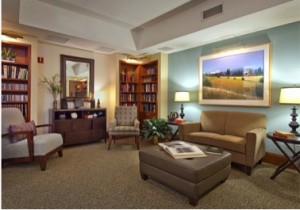 One small price to pay for peace of mind.
Rents at Rose Schnitzer Manor include three daily meals, long-distance phone service, satellite TV service, weekly housekeeping and linen service, transportation for medical appointments, shopping and social activities. Plus an abundance of social, wellness, fitness, and educational programs. Below are service highlights. Please do not hesitate to call with questions or simply to talk about your individual situation. We're here for you!
Click to request information, fill out the form on the left or call (866) 708-3335.
Our à la carte care service program.
For those requiring assisted living services, we offer an à la carte option catering to individual needs. Residents pay only for the specific services they receive and not the bundled rate that's commonly found at other retirement communities.
Residents can't imagine living anywhere else.
Residents who have been here awhile will tell you they "couldn't imagine living anywhere else" because the life they live here is full of friendship and vitality. View Floor Plans
Nobody does food better than Rose!

Saying that a lot of thought goes into our central kitchens and dining options is an understatement! That's because Rose Schnitzer Manor is a fully kosher community. And high-quality, healthy eating is one of our prime joys in life. So you may be wondering, what is kosher? First, let's clear up what it is not. It's not a style of cooking, like Chinese or Italian. In fact, any cuisine can be kosher if it is prepared according to Jewish dietary laws. Among other aspects, these laws guide our use of cooking utensils and pans, and how we handle meat and dairy. They also forbid a few select sources of food (shellfish and pork, for example). Most importantly, kosher means healthy, delicious and freshly prepared meals! For more information about the complexities of kosher food preparation, click here [links to the "About Kosher" article in the dining section] or visit www.kof-k.org/kosher.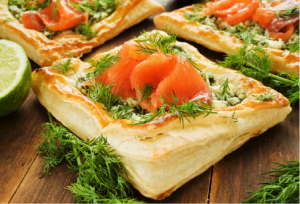 Delicious food is just the beginning.
Food always seems to taste better in the proper settings. That's why we put a lot of thought into making our dining experience as enjoyable as our food. We offer two formal dining rooms for sit-down occasions. In addition, the May Café, a sunny room overlooking the garden courtyard, provides a setting for all occasions — full meals or simply coffee with a friend — anytime from 7am to 3pm. Don't feel like going out? Just call room service! Check out our dining page for more information about the abundance of food options.
Our amazing 24-hour people.
At Rose Schnitzer Manor, our philosophy has always been to hire for character and train for skill. This approach has paid off with an incredible group of high-quality people who love what they do — and love our residents, too. Unlike some organizations, we simply don't operate by a time clock! Every staff member is encouraged to spend as much time as needed with our residents — whether they're helping to change a light bulb or simply talking about the latest news highlights. It's in our DNA to provide care with love — no matter how much time it takes.
The beauty and value of tenure.
Tenure is something else we are very proud of. On average, Rose Schnitzer Manor employees stay five plus years, with many spanning an entire career here. Why? Because we care about them and provide a professional, quality work environment — and even scholarships for their continuing education. And our caring for them translates into a very high quality of care for our residents. Here are a few examples of the ways our employees help:
Medication management
Assistance with bathing, dressing and grooming
Assistance with transfers
Assistance with continence care
Escorts to meals and activities Ask about all of our additional services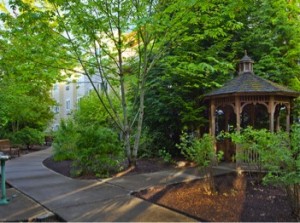 More help whenever you need it.
What if a resident is recovering from an injury, illness or surgery? It's comforting to know when more care is needed, access to full-time skilled nursing and rehabilitation care is right across the street on the Cedar Sinai Park campus. That means being close to friends in a familiar setting while recovering, and an easy transition back home to the Manor.
Activities and life enrichment.
Lifelong learning and social engagement are pillars of Rose Schnitzer Manor. One look at our activities schedule is proof that residents here are incredibly active physically and mentally! The community's Zidell Hall is an asset for the greater community as well, seating 150 people and hosting a wide variety of music, entertainment and educational events. See our Events Page for more information.
A full-time Life Enrichment Director
Coordinated classes and lecture series
Music concerts and programs on-site
Resident-organized council
Resident-organized games such as Mahjong
Conversation salons
Art programs
The Community Life section of our website contains much more information about life here at Rose Schnitzer Manor. Browse or call us at (866) 708-3335 to learn more!
How Can We Help You

Whether you're looking to make a change for yourself or you're helping a friend or family member, we are here to help YOU! If you're reading this page, we want to assure you that helping you or your loved one find the right living environment is exactly what we're here to do. Every situation is unique, but most likely something has changed in your life that has prompted you to seek a retirement community. Arriving at this point may have been challenging, but the next step is easy – give us a call or fill out the comment form, and tell us about yourself and your situation. Our friendly staff will help educate you on the options and guide you through the process of selecting the right senior community – even if it ends up being somewhere other than Rose Schnitzer Manor. Whether you're casually looking or ready to make a move soon, we're here to assist. So relax and take a load off – help is on the way! If you prefer to call, dial (866) 708-3335 and ask for Deborah, David or Irit. If you'd rather email us, fill out the comment form on this page and we'll respond just as soon as possible
Photo Gallery- http://roseschnitzermanor.org/photo-gallery-floorplans/photo- gallery#prettyPhoto