Living forward means moving forward
Looking to the future. Exploring old passions. Creating new memories. Writing your story. It's a state-of-mind that comes with a unique environment that embraces you. And it's found in a warm, friendly place you can truly call home.
Terwilliger Plaza is a non-profit, Continuing Care Retirement Community for 62+ in the heart of Portland, Oregon. Strong, independent and self-governed, it's a city under one roof and a doorway to one of the most dynamic cities in the world.
People
Terwilliger Plaza is a kaleidoscope of amazing people that inspire us every day. They are well educated, well travelled and know how to live life to its fullest. Our members are caring individuals dedicated to sharing their wisdom, gifts and energy with others.
Community Benefits Committee
We're proud that our members donate over 6,000 hours a year to local charities and non-profit organizations. At Terwilliger Plaza, there is a tradition of neighbors helping neighbors not only within our community, but the entire Portland community as well. We're dedicated to helping each other.
Learning
Just steps away from Terwilliger Plaza you will find world-class music, art, theater, culture and education. Expand your knowledge with courses at Portland State University available to you for no charge. Or take one of the many courses taught by members within our community. From the study of the brain, to creative writing, to a subject you would like to share, our members have endless opportunities to learn and share their knowledge with each other.
We're always learning, always growing — together.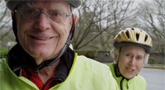 Activities
There's always something to do and plenty of friends to do it with at Terwilliger Plaza. From book clubs to artist talks, our calendar is filled with fun and interesting events. Get your hands dirty on our rooftop garden. Build a table in our woodworking shop. See live music on Friday nights. Hear guest speakers at our Saturday morning breakfasts. Or simply visit with neighbors over the Sunday morning paper.
Health
At Terwilliger Plaza, there is no required meal plan by design. We offer a variety of dining and food options to meet every taste, mood and schedule.
Choices
When, where and how to dine is up to you – from five-star, to casual, to the convenience of our deli and catering service. A few of your options include Wine Dinners featuring vineyards from all over the world, dinners prepared by Guest Chefs from top local restaurants and Friendship Dinners offering 3-course tableside carving.
Cooking
If you prefer to do your own cooking, all our apartment homes come with kitchens that include plenty of counter space and pantry storage. Some of our homes have balconies, so you can start up the barbeque and admire the views.
The Tower
Opened in 1962, our classic 12-story residence underwent a complete renovation in 2001 and will undergo an interior design makeover in 2013. It houses 199 studio through two bedroom, two full bathroom apartment homes ranging from 378 to 1323 square feet.
The Heights
Opened in 2008, this contemporary, eight-story residence has 48 luxurious, two and three bedroom with two bathroom, including on – suite bath, apartment homes ranging from 1280 to 1895 square feet. Each home features a generous balcony with spectacular views of Mount Hood and the Willamette River. Plus, a laundry room with washer and dryer.
Wellness Center
Our Wellness Center is fully equipped with everything from strength training and cardio equipment to resistance bands and all the latest fitness gear. You can choose from a variety of classes taught by our certified instructors, including yoga, tai chi and zumba gold.
We offer the option to complete a fitness evaluation. This helps determine your strengths and areas where there is room for improvement. It's the foundation for a wellness plan tailored to fit your individual needs. Adding a wellness program to your daily lifestyle can increase your muscular strength and endurance, improve balance, coordination, core strength and flexibility. Along with a healthier body comes a happier mind.
Aquatic Center
Our pool is 5 feet deep with comfortable temperatures for any activity. Choose from a variety of classes, including Aqua Fit for a more active workout and Fluid Moves for a more gentle workout. After your workout, relax and rejuvenate in the comfort of our spa.
Certified Staff
Our experienced and nationally certified Wellness Team is here to support you. With specialized backgrounds in health and wellness, they will ensure you are exercising safely, efficiently and effectively. In addition to one-on-one sessions with our personal trainers, we also offer massage therapy, acupuncture, nutrition counseling, lectures and support groups.
Terwilliger Plaza is a member of the International Council on Aging: www.icaa.cc
Continuing care is part of our philosophy at Terwilliger Plaza. Membership includes a full spectrum of medical and therapeutic healthcare options. You can gain a new perspective on your health by visiting with doctors, wellness professions and a nutritional consultant within the community.
In-Home Services
Our licensed, full-service in-home care agency provides one-on-one companionship, personal care, nursing and medication services customized to meet your specific needs. Services range from a personal assistant to clinical care for chronic medical conditions, from a 15-minute visit to around-the-clock care and anything in between. Our goal is to provide high-quality services that promote an independent lifestyle.
Infinity Rehab
We provide outpatient therapy services on site, including physical, occupational and speech therapy for short-term, long-term or in-home care. Whatever issue arises, you can get the care you need within our facility. In most cases, you won't even have to leave your home. As your health changes in the years ahead, we offer a wide spectrum of care options. At Terwilliger Plaza, we take pride in providing you with the best care possible every single day.
The Terrace
The Terrace is designed for members seeking long-term professional healthcare in the comfort and privacy of their home. These studio and one-bedroom apartment homes include private baths, kitchenettes and a nurse-call system.
Each floor includes a common living, dining room and activities room, therapeutic baths and terraces with spectacular views of the city. Licensed nurses are on staff 24 hours to provide all levels of care.
The Metcalf
The Metcalf is our dedicated healthcare center offering residential and daily medical care and health services, including prescription drug pick up. Studio apartment homes feature private baths and 24/7 nursing services. Members have their own common dining, living and activity rooms and a large garden patio along with access to all other communal areas. All Terwilliger Plaza members receive three days of care per year in the Metcalf Center free of charge and longer stays are available at a daily rate.
To have a brochure sent to you, or take a tour, send your contact information to info@terwilligerplaza.com or call 503-808-7870.