The Cottages Senior Living
---
Pacifica Senior Living Portland is now The Cottages Senior Living!

1808 SE 182nd Ave
Portland, OR 97233
(503) 492-6942
https://thecottagesliving.com
ed.portland@pacificaseniorliving.com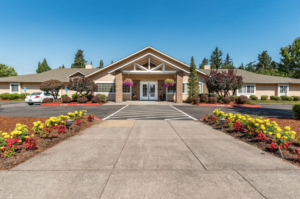 Pacifica Senior Living Portland is now The Cottages Senior Living! New name, new ownership, same great manager of 15 years! Located in a quaint neighborhood in Southeast Portland, Oregon, near Gresham, The Cottages Senior Living is here to provide an extensive list of individually designed services for seniors living with Alzheimer's, dementia, or any other type of memory loss issue. The memory community offers different types of senior care services as well, all 100% customizable to fit the unique needs of each of our residents. Their award-winning Memory Care program is specifically designed to help residents manage the unique challenges of coping with memory loss while alleviating the risks of everyday living through services like housekeeping, dining, and more.
---
Living Options at The Cottages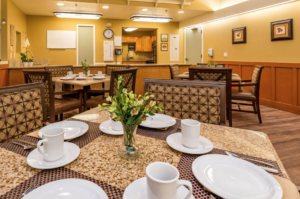 Our memory care offers different types of senior care services as well, all 100% customizable to fit the unique needs of each of our residents. Whether you're searching for a Memory Care facility for Mom & Dad to move in permanently, respite stay,  or just an Adult Day Care center for your loved one to spend time at, we've got the right program for you. On our premises, you'll find everything you need from the cottage-style homes, private and shared rooms, and lush green garden and patio with plenty of seating options to our 24-hour extensively trained staff and on-site barber and beauty shop. We made sure comfort and well-being are always guaranteed. Learn more about what being a resident at The Cottages Senior Living means and offer your loved one all the senior care needed to enjoy a fulfilling lifestyle. Schedule a tour and meet us in person.
Our Memory Care program is a specialized community where our team of professionals provides quality care to our residents facing Alzheimer's disease and other related dementias. Our philosophy of programming encourages security and a sense of well-being for our residents.
We believe in getting to know each individual that we serve, learning their life story. We use this knowledge about their life and who they are to customize our care to fit the person.
Say goodbye to solitary days and join us for enriching, fun, and social activities. Even if you live on your own or with family, we welcome you to spend the day with us. Like our residents, we'll work with you, your family members, and physician to tailor a plan that caters to your needs and preferences.
​
---
Services and Amenities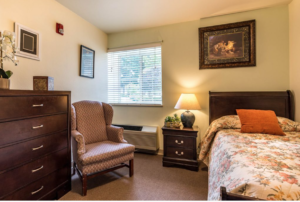 Our charming apartments are here to make your life as fulfilling as possible, while also giving your family and caregivers the peace of mind they need in knowing you are living your golden years with the independence, dignity, and respect you deserve.
Starting from this idea, we put together a team of dedicated professionals, accredited nurses, and caregivers alike and added a unique set of cottage homes that emulate a more traditional setting. We've then gathered over 25 years of expertise in Memory Care and succeeded in creating a community that truly feels like home. Our private units feature private bathrooms, while the kitchen is a shared space where we offer fresh, made from scratch meals every day, three times a day, plus snacks, of course. All our cottages open to beautifully groomed courtyards, with secure walking paths that lead to other cottages and plenty of seating options. Residents also get to enjoy having an on-site beautician and beauty salon, restaurant-style dining, along with housekeeping and linen service. Our caregivers are available 24/7 and are there to help with the most challenging aspects of day-to-day life, from overall grooming to medication management and escorting your loved one to meals and activities, as well as scheduling and ensuring transportation to medical appointments.
Community Amenities
Beautiful Secure  Courtyards With Walking Paths
Licensed Nurses On-Site 16 hours/day
Indoor Common Areas with TVs
Over 25 Years of Experienced Tenured Staff
All Utilities Included (Except Private Phone)
All-Male and/or All-Female Cottages Available
Beauty Salon, Beautician Onsite
Housekeeping Provided by Our Friendly Team
Family Style Dining
Specialized Training for Caregivers
Unique Approach Allows Us To Offer Tiered Levels Of Care
Best in Senior Living Award by Senior Advisor 2017, 2018, 2019, 2020, 2021
Adult Day Care and Respite Services
Apartment Amenities
For memory loss issues, dementia or Alzheimer's, we have a wide range of therapy and activities in place, from music, exercise program, and brain games to more creative activities like music enrichment or creative expressions; we make sure your loved one gets all the needed attention and care. All our residents, be it as part of our Memory Care program or as a resident in Adult Day Care benefit from an individually planned activity program that ensures each member of our Cottages Senior Living family gets to enjoy their favorite activities.
Pets Welcome
Family members are welcome to bring pets to visit our residents. Breed restrictions & weight maximums, contact us for more information.
Call today to meet us and tour our memory care homes in Portland, OR.
Customized Pricing
Several Levels of Care
Beautiful Secure Walking Paths
24-Hour Awake Staff
ADL Assistance
Furnished private or companion rooms
Private Bathrooms for Every Resident
Non-smoking
Welcoming Fireplace
Gorgeous Landscaping