West Hills Village | 5711 SW Multnomah Boulevard, Portland, Oregon 97219 | 503-245-7621
To schedule a tour or to request additional information contact info@westhillssenior.com.
---

Welcome to West Hills, the premier senior living center in southwest Portland. Hidden away from the bustle of the city and surrounded by lush trees, gardens and flowers, you'll find a haven here for living the good life. A beautiful environment, compassionate staff, wonderful friends and a graceful lifestyle all combine to make our complex the perfect
place for aging in place.
---

Experience West Hills
At West Hills Village you will find a full continuum of care and outstanding services. Watch the videos to see how the accommodations and care options here provide all our residents superior living at every turn, along with the full range of care you need to "age in place."
---

Care at Every Level
At West Hills, you'll enjoy superb services and a continuum of care that will meet your needs, whatever they may be. From carefree residential living to intermediate care, skilled nursing or rehabilitative care support, West Hills Village Senior Residence and West Hills Health & Rehabilitation Center represent a great choice for a few days or a lifetime of care. Best of all, both reside on the same picturesque campus.
---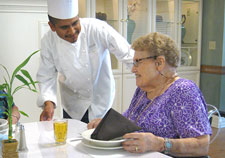 Exceptional Services
We're all about Life Enrichment here. Our professional staff of caregivers and employees want nothing more than to make our residents healthy, happy and secure and they make that possible. Every employee stands behind our Platinum Service®commitment, a promise to residents, families and all whom we serve to deliver the highest quality service possible. It is a pledge to which we are committed.
---
Living Options
West Hills Village has been designed to provide its residents with the care and services they need or desire to enjoy life without interruption, even if their health needs change.
West Hills has been designed with your well-being in mind. Regardless what you need and when you need it, we have the services that comprise a true continuum of care. From premium senior living to rehabilitative and intermediate care living, the focus is on helping you enjoy life to your fullest.
• Independent Living
Come and experience the maintenance-free independent living that is just the beginning of an easier, more comfortable lifestyle. LEARN MORE
• Assisted Living
Offering as little (or as much) assistance as you need with the activities of daily living, assisted living ensures a more independent, enjoyable lifestyle.
LEARN MORE
• Respite Care
Respite stays can be the perfect solution for those who are discharging from a hospital or a rehabilitation care center and aren't quite ready to return to the daily tasks of being home alone. LEARN MORE
• Aging in Place
If your individual health condition should change, additional services are available and allow residents to modify their care needs. LEARN MORE
---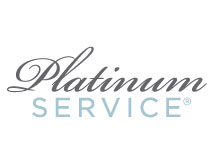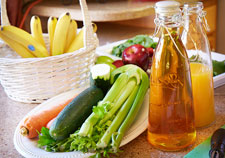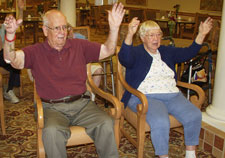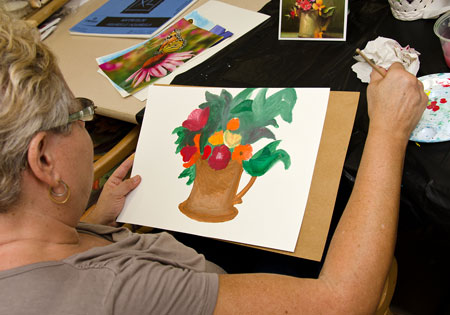 Service Approach
West Hills standard of service "rolls out the red carpet" every day. Under our unique Platinum Service® program, our entire staff follows 20 exceptional service standards that make a real difference in your experience. You'll find this initiative — based on the Ritz-Carlton Hotel Group's world-renowned customer service model — at every community managed by The Goodman Group. LEARN MORE
Dining Experience
Residents may enjoy three meals daily in the lovely The Garden Restaurant. The meals in the dining room are served restaurant-style and are available at the resident's convenience with anytime dining offered between 7 a.m. and 7 p.m.
LEARN MORE
Life Enrichment
At The Goodman Group it is our mission to provide a balance of Life Enriching activities for all individuals who reside in our managed communities. Activities provided encourage lifelong hobbies. LEARN MORE
---
A Decision For Your Loved One
The decision to move to a senior living community may be an individual one; however, when assisted living or higher care levels are preferred it is often a family decision as well. There are often many questions and uncertainty about the process. The articles below are provided to help individuals and families learn and better understand the transition for themselves or a loved one.
View Family Resources 
---
Community Events
West Hills Village Senior Residence offers an enriching lifestyle and a full schedule of fitness, social, and educational programs to fulfill your interests. View our calendar of events and community newsletter!
View Community Events
---
The Best in Senior Living
Whatever your needs or activity level West Hills Village Senior Residence has something to offer. For more information or to schedule a tour please contact us today.
West Hills Village Senior Residence
5711 SW Multnomah Boulevard
Portland, Oregon 97219
503-245-7621