Managed Moves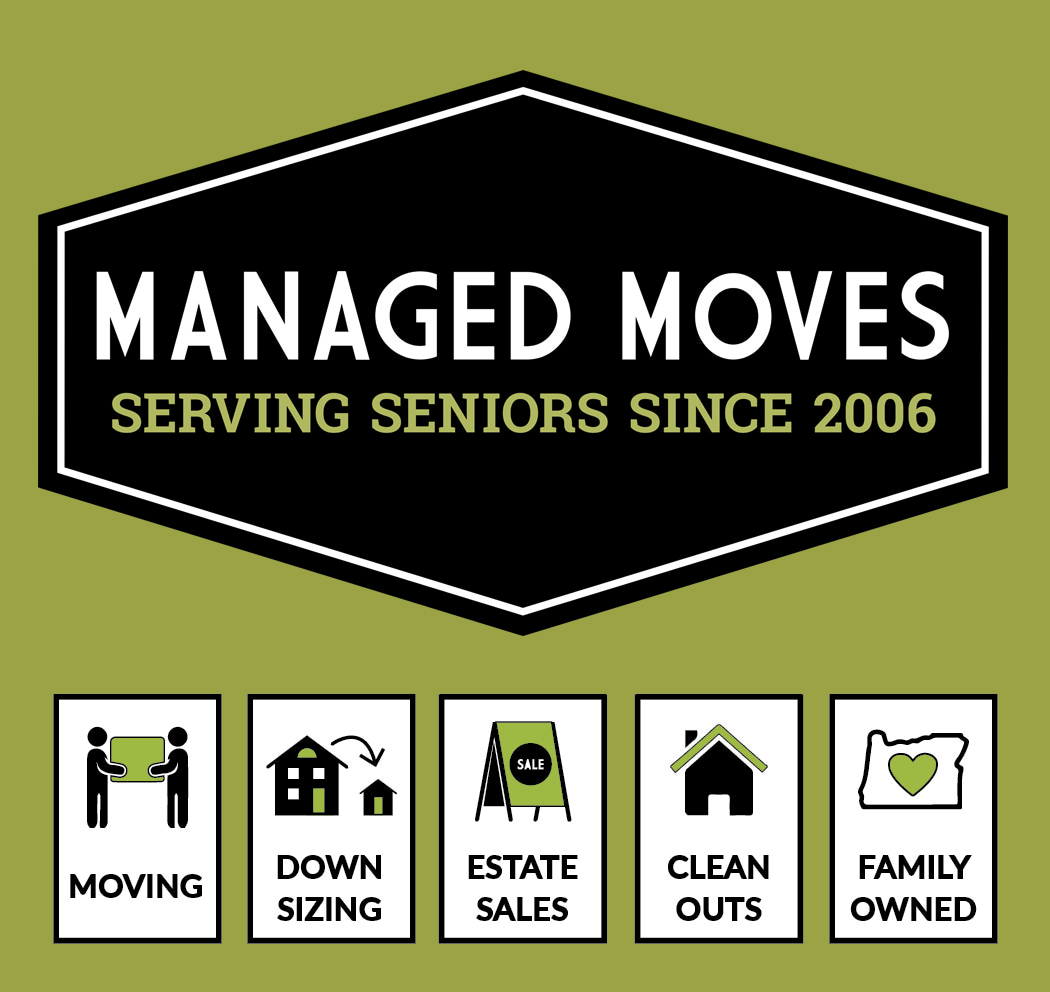 ---
Who We Are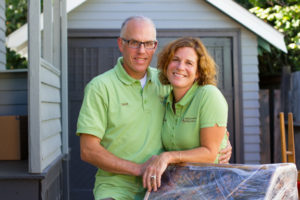 Managed Moves is the only licensed moving company in Portland that specializes in serving seniors.   We take what could be an overwhelming process for families and make relocation simple by offering a wide range of solutions to fit your downsize.
We have specialized teams that offer professional downsizing, packing, moving, unpacking, estate sales and estate clean-outs.
To maintain quality, Managed Moves does not contract out any labor or trucks. Our friendly teams take great care to simplify your next move and make it as stress free as possible.
We are a tight-knit family owned business, which focuses on empathy and kindness in everything we do.
---
Services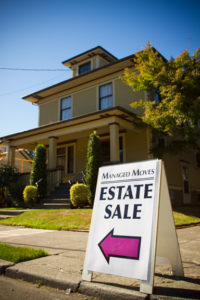 Downsize: This is a helpful service for those feeling overwhelmed by their "stuff" with a move into a smaller home. A Downsizer will help you simplify this transition by guiding the decision-making process, focusing on what to move, and solutions for everything you leave behind.
Pack: Managed Moves packers are trained to pack & organize for an efficient move. Knowing retirement communities' layouts, they are able to lend guidance prioritizing items to pack.
Move: Our movers specialize in working with seniors moving into retirement communities. They go the extra mile and even make your bed. We also are pros at moving within retirement communities.
Unpack: Unpacks create a seamless move getting you settled in as soon as possible.
Estate Sales: Our estate sale team have been working together for 8 years. Managed Moves has a reputation of presenting professional, organized and well supported sales.
Estate Clean-Out: Our estate Clean-Out team is a well oiled machine, offering efficient, affordable solutions to clear your home and get your greatest asset on the market.
---
Client Feedback
"Moving is stressful. We've done it five times since 2004. We hired Managed Moves to move our entire household across the river, and this was our best move yet. When moving day came we still hadn't packed our kitchen. The crew came in and efficiently finished the job. When I unpacked the kitchen it was the easiest room to move back into. The whole move took nine hours, and at the end of the day my bed and dinning room table where put together and the boxes and furniture where all in the correct rooms. Those little details were awesome and much appreciated after such a busy day. I would recommend Steve and Managed Moves for sure."
– Georgene
"If you are looking for a moving company I can't recommend Managed Moves high enough.I had a brother who moved out of a two bedroom apartment when he was no longer able to care for himself. We contacted Krista at Managed Moves to get an idea of the cost and services they provided. They not only packed, moved and set up his stuff at an independent living facility but also disposed of unwanted items and organized and held an estate sale for him, all at a VERY reasonable cost. They have also assisted in another move of his to an assisted living facility.They took what were very stressful situations and made them very manageable at a reasonable cost. You can find movers who will show up, pack their truck and deliver you stuff, but Steve and Krista at Managed Moves go way beyond to make sure that the stress of moving is minimized."
– Ben
"I have used Managed Moves twice in the last decade and am using them again for a move to the coast in 2 weeks. They come see me to plan the move, show up eager to work, and never have broken or scratched a single item! This move they will pack AND unpack me. They put my furniture where I want it and move it around if I decide I don't like where I just asked them to put it!!!! They go out of their way to make my moves go smoothly and they don't leave until everything is completed that I have asked them to do. I trust them to do it right and take good care of me. They've never let me down!!!"
– Joan
As the moving coordinator at Russellville Park I feel confident entrusting our new residents with Managed Moves. Residents and their families questions are answered and care is taken in their downsize to move which creates a smooth transition into our community.
– Katie, Russellville Park