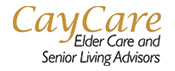 contact@caycare.com
www.caycare.com
PO Box 1477, Orting WA 98360
253-777-3804
844-582-7767
About CayCare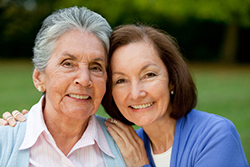 CayCare was founded in 2005 by Lisa Doyle, RN. Working as a home health nurse, she discovered a desperate need for advocacy for seniors. Combining her medical background with her desire to help seniors find their best care solutions, she began CayCare with her husband, Randy Doyle.
CayCare has helped thousands of families find long-term care options that result in happier and healthier outcomes. Along the way, CayCare has set the gold standard for customer service and compassion and advising seniors and their families seeking care solutions.
Now in its 12th year, CayCare has grown into a thriving company that prides itself on empowering seniors and their families to make the best choices for their individual situation. Our mission is to provide exceptional support and guidance to families navigating the senior care environment, by offering a nurse pioneered experience that personally assists and empowers families to make informed decisions about the care solutions they seek.
---
FREE Placement Navigation and In-Home Care Coordination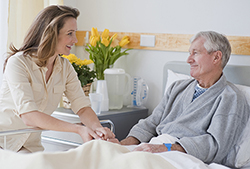 Looking for senior living options or need additional care at home? You may feel lost in the sea of choices. We can offer the caring support you need to navigate those decisions, FREE of charge.
Placement Navigation
Our knowledgeable Placement Navigators® know the options. They are familiar with the homes and facilities in your preferred area. They know who can provide a higher level of care, who has longevity with their staff, & what social environments are available.
This can be a stressful transition and our skilled placement navigators do everything they can to make it as smooth as possible. They will use their experience to connect you with the right care and services so you are empowered to make the very best choice.
In-Home Care Coordination
Our Elder Care Advisors listen to your needs and wants and cater our search for the care that you need. Our dedicated team members will help determine exactly what care is needed. From transfers, personal care, meal preparation, toileting, bathing, night time needs, behavior needs, exercises, hospice care, or even relief for a family member providing care, we can assist in finding the best services for our clients individual needs.
By learning the details of each individual case, CayCare is able to provide the best care solutions for our clients. We will provide follow up support in case the plan for care needs to change for any reason. You have access to your own personal expert to answer questions should they arise.
---
Pre-Planning, Senior Resources and more!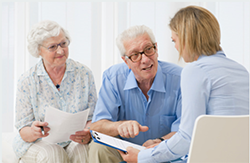 Additionally, we offer Pre-Planning, Care Analysis, Care Management and we have a wealth of Senior Resources available via our website: www.caycare.com. You can also call us toll free at 1-844-582-7767 or complete an Online Intake Form ( http://www.caycare.com/onlineintake ) and our staff will be in touch with you!