Lincoln Pharmacy

---
About Lincoln Pharmacy
Established in 1956, Lincoln Pharmacy started with the dream of being a local pharmacy. This family owned and operated business has extended Lincoln Pharmacy Customer Service and Quality Support to Community Style Living. Lincoln Pharmacy has become the perfect mix of "prescriptions delivered the old fashion way" and "using innovation of technology and expertise to provide safe medication systems". Today Lincoln Pharmacy is a Full-Service Pharmacy servicing as a Retail and Long Term Care Pharmacy.
---
Lincoln Pharmacy Services
Lincoln Pharmacy offers our customers and communities a variety of medication compliance packaging options, both multi and single dose packaging systems, providing convenience, flexibility, and accuracy in medication dispensing and administration.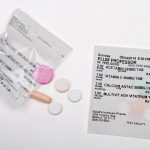 Strip Packing is a popular multi-dose compliance packaging system that is utilized by the larger communities we service. A maximum of 4 prescriptions and 6 pills can be packaged together in each pouch. Each pack is customized with name, date and time as well as medication dosage, directions, prescribing physician, and identifying details. Strip packing can deliver as many medication passes through the day as needed. The pouches are also perforated to easily remove, open, and administer or take on the go. This system is safe and easy for staff, family, or residents.


---

SynMed is another multi-dose packaging system that is utilized by smaller communities and those individuals living independently. This packaging option is essentially a disposable medi-set. It saves the individual or family member time that is spent filling a medication organizer and eliminates the pill box altogether. SynMed is divided up into 4 different dosage times a day to include morning, noon, evening, and bedtime. Each medication pack is easily identifiable with printed name, date and time. The front of the label includes a color picture of each pill for identification purposes as well as the medication being listed on the back of each pack. Individual packs can also be detached when an individual is on the go.


---

Bubble Packs is the most popular single dose packaging offered by Lincoln Pharmacy. This is a packaging system suited for any customer. Each medication is packaged individually on each card and allows for safety and compliance with individual's medications.
---
Lincoln Pharmacy also specializes in:
Specialty Compounding
 At Lincoln Pharmacy, we are committed to providing you with medications that meet your unique health needs. Sometimes, patients require medications to be blended in a specific way. This process is referred to as compounding and it is necessary for a variety of reasons, including:

To change the form of a medication from a pill to an oral liquid or topical formulation (cream, gel).
To prevent an allergic reaction by removing a non-essential ingredient such as dyes, sugar, lactose, or alcohol.
To provide a specific dosage of a particular ingredient.
To add flavor to a medication that is otherwise difficult for a patient to ingest.
Medical Equipment and Supplies
Lincoln Pharmacy offers a wide variety of equipment and supplies to help assist individuals, families, and staff to include:

Wheelchairs
Walkers and Accessories
Canes and Accessories
Crutches
 Support Braces and Wraps
 Bathroom Safety Equipment
 Incontinent Supplies
 Ostomy Supplies
 Wound Care Supplies
 Nebulizer Machine and Accessories
 Compression Stockings and Sleeves
 Diagnostic Equipment
Other services Lincoln Pharmacy provides:
 Consulting Nurse Services
 eMAR and MAR Options
 After Hours/Weekend Support
 Continuing Education Courses
 Diabetic Support and Education
 Flu and Pneumonia Vaccinations
 TB Test Completion
 Complimentary Delivery
---
Contact Us
Please feel free to contact Lincoln Pharmacy if you would like to utilize our services. We would be pleased to get you started and answer any questions you may have. For more information, please visit our website at www.LincolnRx.com and sign-up for our newsletter. You can also download our app, making refills easier than ever.