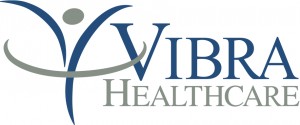 10300 NE Hancock St.
Portland, OR 97220
www.vshportland.com
503-257-5500
Vibra Specialty Hospital of Portland is a licensed Long Term Acute Care hospital (LTAC) specializing in the care of patients with medically complex conditions requiring extended hospitalization to optimize their recovery. Our many services are focused on improving the lives and medical conditions of patients who either require more acute care or who are not yet ready to be transferred to a lower level of care, such as a Skilled Nursing Facility (SNF) or other sub-acute Facility.
Our highly trained staff of hospitalists, specialists, nurses, respiratory therapists, case managers and social workers, develop a personalized care plan for each patient upon admission. Together they work with the patient and their families to help the patient meet set goals that return them to the highest level of function possible.
Our 73-bed hospital is licensed by the state of Oregon, certified by Medicare and accredited by the Joint Commission (JCAHO). We are located in the Gateway District of Portland and can be easily reached by several major freeways.
We at Vibra Specialty Hospital of Portland pride ourselves in working hard to achieve great outcomes for our patients, families, physicians and staff.
Please do not hesitate to call our Admissions Department at (503) 257-5667 if you have questions about our services or to schedule a tour of our facility. We encourage you to tour, meet our staff, and learn how we can support the recovery of your loved one.

Quality Outcomes
Typical hospitals are not designed to handle the demands of medically complex patients requiring long term acute care. Vibra Hospital has a series of specialized programs and services focused on improving the lives and medical conditions of patients who require additional or extended acute medical care. It is our goal to foster positive relationships with those we serve: patients, families, physicians, payers, staff and the community. At Vibra, we are committed to continually assessing and improving our care. By analyzing significant aspects of our clinical processes and outcomes, we determine how to attain the best results.
These areas include but are not limited to:
Patient Satisfaction

Wound Healing Rates

Ventilator Weaning Rates

In-House Acquired Infections

Medication Errors

Patient Falls
Mission Statement
We at Vibra Healthcare are dedicated to providing patient care with a commitment to clinical service excellence, a culture that inspires teamwork and a passionate workforce driven by a dedication to patient wellness.
Vision
Through a commitment to caring, innovative solutions, patient focused programs and a reward-for-results culture, Vibra will develop a national network of hospitals whose physician directed services will enrich the lives of patients, caregivers and families.
Guiding Principles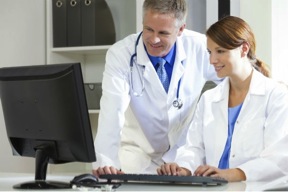 Visionary – approach to patient care
Innovative – thinking and solutions orientation
Bold – stance on raising the standard of care
Responsive – pursuit of service excellence
Ambitious – champions of change
See more at: http://www.vshportland.com/welcome.aspx
Inpatient Services
Vibra Specialty Hospital of Portland offers the following comprehensive acute care programs:
Complex Medical Diagnoses and Rehabilitation – Cardiac diseases, post operative complications, acute and end stage renal disease, hemodialysis, gastrointestinal diseases, nutritional support, infectious disease management, multi-organ failure, neuromuscular disease, anticoagulation therapy, stroke, transplant patients, or bariatric patients

Respiratory Care including Ventilator Management and Weaning – Pulmonary diseases, respiratory management, tracheotomy care, ventilator support and weaning (present dependence or difficult to wean), assisted or partial dependence

Wound Care – Postoperative wounds, diabetic ulcers, traumatic wounds, Stage III and IV pressure ulcers, infected wounds, osteomyelitis, post flap surgery, or wound dehiscence

Pain Management
Services:
73 Bed Acute Care Hospital

On Site 24/7 Hour Physician Coverage

High Acuity Unit with Telemetry (Cardiac Monitoring)

Accessibility to Multiple Physician Specialists

Centralized Oximetry Monitoring

Round the Clock Nursing Care (RN's, LPN's, CNA's)

Respiratory Therapists

Vent Weaning Expertise

Dialysis Services on Site

Hemodialysis

IV Management / Therapists

PICC Lines, Central Lines, Antibiotic Therapy, Insulin Drips, Heparin Drips

Ancillary Services

Laboratory, Radiology, Pharmacy

Nutritional Services

Registered Dietician, Parenteral Nutritional Management

Bariatric Equipment

Beds, Wheelchairs, Commodes, Walkers, Chairs, Lifts

Physical Rehabilitation Services

Physical Therapy (PT), Occupational Therapy (OT), Speech Language Pathologists (SP)

Case Management/Social Services-CM, SW, DCP

Quality/Risk Management

PT Advocate

Chaplain
Vibra Specialty Hospital offers Pastoral care services through a certified, caring Chaplain to its patients, their families and its staff. Our Chaplain provides spiritual and emotional support, crisis intervention and a listening ear to all who desire. This is done while carefully giving respect to each one's believe system and values. Our Chaplain, as part of the interdisciplinary healthcare team seeking the best outcomes possible, is available to serve you with compassionate care.
See more at: http://www.vshportland.com/inpatient_services.aspx#sthash.zMRy7V3y.dpuf
Specialty Services
LTAC Services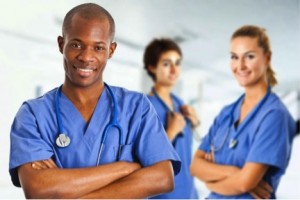 Long Term Acute Care hospitals have established themselves by identifying and serving a medically complex population, filling an important role in the continuum of care. We provide an acute level of care and services to patients requiring a long hospitalization with a focus on rehabilitating the patient back to their prior level of care. LTACs address the needs of a small, but growing, patient population who are too sick to be in a Skilled Nursing Facility or Sub-Acute. The average length of stay for a patient in a LTAC is 25 days. Depending upon the severity of illness and the progress of the patient there are those who stay for a shorter period of time and those who stay for a longer period of time. The patient population in an LTAC is thought to represent two to three percent of the total patient population, and can represent as much as 40 percent of the critical care dollars spent by acute care hospitals.
Helping a Long Term Acute Care patient is often a long and challenging road. But there is compassionate and effective help along the way at Vibra Specialty Hospital of Portland.
Respiratory Care
At Vibra Specialty Hospital of Portland, our comprehensive pulmonary program addresses the specific needs of patients with acute pulmonary problems. Our inter-disciplinary care team evaluates patients to create and implement individualized care plans that offer a comprehensive approach to pulmonary and critical care. This team is guided by a board certified pulmonologist.
Vibra Specialty Hospital of Portland offers some of the very latest in respiratory technology and therapy. We use the Esprit ventilator with Speaking Mode. The Esprit ventilator offers the first and only internal speaking option. This allows patients to communicate with their family and care giver throughout all phases of mechanical ventilation all the while having the comfort of knowing there are integrated safety alarms.
All of Vibra Specialty Hospital of Portland's Respiratory Therapists are highly trained and on site 24 hours a day/7 days a week. They are kept up to date on the latest technology and interventions to assist our patients in weaning off the ventilator quicker. The national average in weaning patients off the ventilator in an LTAC setting is 50-55%. Vibra's most recent statistics reveal that we are weaning patients at an average of 60%.
Typical diagnoses included in our respiratory program include, but are not limited to:
Respiratory failure

Pulmonary embolus

Pneumonia

ARDS

COPD

Multi-organ system failure

Neuromuscular disorders

Pulmonary Trauma
Treatment modalities and services include:
Ventilator management and weaning

Oxygen management including high flow

BiPAP/CPAP

Passy-Muir valve management

Tracheostomy/Airway care and decannulation

Beside & remote continuous pulse oximetry monitoring
Wound Care
Vibra Specialty Hospital of Portland offers an advanced program for patients with poorly healing or non-healing wounds. We understand that wounds follow a healing progression, yet need an individualized plan of care to help facilitate that healing. Wound care is provided 7 days a week under the management of certified wound nurses and a general/vascular surgeon. Upon assessment of the wound, the best treatment modalities will be recommended. This may also include pressure reducing mattresses or beds. Measurements and pictures are taken weekly to track the wounds progress. The wound care team utilizes a multi-disciplinary approach to wound care management that includes the expertise of our Primary Care Physicians, Registered Dietician, Physical Therapy staff, Occupational Therapy staff, Speech Therapist, and Nursing services. Our outcomes-focused program follows recognized standards of care that are research based, and have achieved excellent healing rates for surgical, vascular, diabetic and pressure related wounds. We offer multiple modalities to help facilitate the healing process including negative pressure therapy, along with our practices of advanced wound healing.
Diagnosis:
Diabetic wounds

Arterial & venous stasis ulcers

Circulatory problems

Compromised skin grafts

Infected wounds

Complex wounds from reconstructive surgery

Post-surgical wounds/drains

Skin flaps

Dehisced wounds
Treatment:
Vacuum-assisted closure

Wound evaluation & debridement

Mist therapy

Fistula management

Complicated dressings

Vascular diagnostics & evaluation

Ostomy care management

Nutrition management

Pain management
See more at: http://www.vshportland.com/specialty_services.aspx#sthash.2W3NEtC6.dpuf