181 South 5th St,
Lebanon, OR 97355
541-223-9474
---
Meadowlark Senior Living
Meadowlark Senior Living is located in a small farming community southwest of Salem, Oregon. This is a great place with friendly people. Here, there are no strangers.
Samaritan Lebanon Community Hospital is close by, and Lebanon is also home to Western University of Health Sciences. Lebanon has over 10 park developments and is famous for its annual Strawberry Shortcake Festival during the first week of June. Lebanon is a great place to build friendships and enjoy outdoor activities with family and friends. Come visit us at Meadowlark. You are always welcome!
At Meadowlark Senior Living: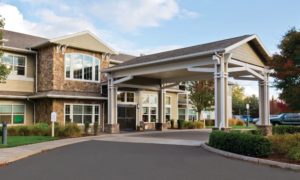 We encourage you or your loved one to be independent when possible.
To maintain your community contacts.
To expand your horizons by sharing your talents, continuing to learn, and exploring the opportunity to try new things.
---
Independent Living
Embracing elderhood: planning for the next adventure
If you are entering elderhood as a vibrant, active person, Meadowlark may be the place for you!
These days, many people are healthy and active into their 80s, 90s and beyond. They are smart and wise about a lot of things including planning for their own future. As savvy realists, they recognize that as we age, it is important to be in a supportive community with other like-minded people.
Many independent seniors decide to join us at Meadowlark because they want to enjoy the benefits of being connected to others in a place where there is a common desire to grow and learn and make a difference. You'll enjoy the opportunities of a social environment while staying independent of care as long as you like or are able. If or when you might need some assistance, you have a support system and team at the ready that already know you, your preferences, and your personality—and you know them!
At Meadowlark Senior Living, be prepared to open your heart, expand your mind, liberate your soul and deepen your life's journey– all in a supportive community.
Benefits of Meadowlark Independent Living include:
Private apartment or Cottage
3 delicious meals a day and snacks
Weekly Housekeeping
24/7 security
Vibrant life Enrichment programs to maintain your independent lifestyle and connection to the greater community. (We provide transportation for shopping, recreation, or volunteerism, physician visits, and more!)
---
Assisted Living
Tailored For You, When You Need It
What is assisted living? Assisted living, was originally created in the 1980's as a less expensive, more homelike alternative to the tr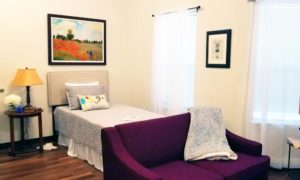 aditional nursing home.
Although regulations vary from state to state, assisted living provides a wide array of services designed to keep an elder as independent as possible, for as long as possible. In most cases, assisted living helps seniors stay more active, social, and engaged in life than they otherwise would be living alone. Not to mention the added security of 24-hour staff, assistance with medications, and communication between healthcare providers.
---