Phone: (503) 371-1495
Email: Sharon Moore: sharon@pershomecare.com

Address: 1320 Lewis Street, SE Salem, OR 97302
Website: www.personalhomecaresalem.com
In-Home Care Makes the Difference
Mobility Assistance, Transportation
Hygiene, Grooming & Bathing
Meals, Shopping & Laundry
Mission Statement
Personal Home Care was established in 1985 with a simple mission in mind: to provide homemaking, companionship, skilled personal care and nursing services, that allow individuals to remain independent in the comfort of their own home.
Why are we the best choice for personalized In Home Care services?

Let's look at what sets our agency apart from others.
 Positive community reputation
 Positive reviews from past clients and families
Positive records with the Oregon Health Authority
Owned and operated by a Registered Nurse
 26 years under current management serving this community
Well established, professional crew of trusted care providers
Low care provider turnover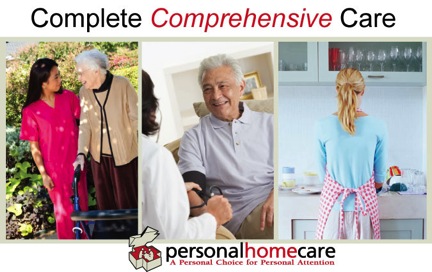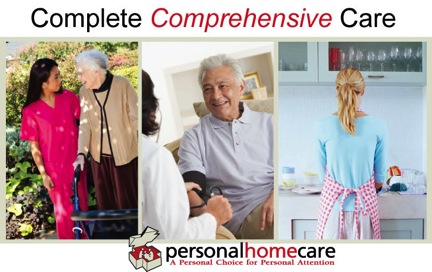 Who We Are
Personal Home Care, Inc. is a licensed, private, locally-owned and operated in Home Care Agency that serves the Mid Willamette Valley region of Oregon.
Personal Home Care was established in 1985 with a simple mission in mind: to providing homemaking, skilled personal care and nursing services, which allow elderly individuals to remain independent in the comfort of their own home. For the past 26 years Personal Home Care has helped hundreds of families by offering medical and non-medical services to elders in the comfort of their familiar home surroundings.
Our seasoned professionals offer a wide range of services ranging from homemaking and skilled care for client's with needs such as special diets, medication management, Ostomy care, Diabetes Management, Parkinson's disease, Alzheimer's Disease and end of live care, just to name a few.
Pursuing your family's peace of mind is our foremost priority. We look forward to discussing with you how Personal Home Care can help you develop a plan of care to meet your loved ones particular care needs.
Call us today for your complimentary private in home care evaluation.
Our Local Senior Care Services are Available 24 Hours a day
Personal Home Care's experienced team of home care providers is the core of our success. We work carefully to thoroughly screen and train all of our professional care providers, ensuring that only the most qualified and compassionate join our team.
To ensure that only the best providers become part of our care team we have established stringent selection criteria for senior helpers.

Screening
Positive recommendation from two of three previous employers
Clean unrestricted drivers license
Auto Insurance for all providers who provide driving services
To protect you and your estate from employer related risks we provide our senior helpers:

Insurance
To ensure the care provided to you by our senior helpers is only the best quality we provide:

Training
Personal care aide training
CPR and First Aide training
6 hours continuing education each year
 Supervision by a Registered Nurse
 Service plan development by a trained professional nurse
Special Training as required for tasks of nursing usually performed by a licensed nurse
For more information we have provided these documents to download.
Testimonials & Reviews

Dear Sharon,
Let me first say thank you for all that you do to help out all of those in the world who need a helping hand and kindness and care in life.
Second, Thank you for sending us Dear Lady Susan Stewart to our home to help out with my husband, Jeff Wagner. She is the most kind, gentle, caring person I have met in quite a while who have come through these doors to help out. She really knows how to treat people with the utmost respect and dignity in any circumstance. She is gentle and could not be any nicer. She is going to be perfect for us. We will keep her.
We like her so much and she works in our home so naturally, that its like we all knew each other for years. What a beautiful lady, to help us out when we need it so much. Thank you all and your staff, so very much.
Vivian L. Wagner,
Wife and Jeff's Caregiver since 1988
Directors and Staff of Personal Home Care,
I refer to Personal Home Care when I get a request for care in Salem. I would like to explain why I think Personal Home Care is the best in Salem.
Personal Home Care has been in business for over 25 years. The owner is a Registered Nurse and has been involved Licensure for In-home Care since legislation was first introduced in Oregon. Sharon has served on the committee that helped to write the Rules for Licensure and has also been involved with the Oregon Health Care Association In-home Care Committee.
I have been impressed with how Sharon runs her In-home Care Agency and Sharon's commitment and passion for helping those she serves. For example, I called to speak to Sharon last December and was told Sharon and some caregivers were cooking Holiday gifts for clients.
When I refer to Personal Home Care, I have total confidence that the client will be well taken care of.
Sincerely, David, Ellen & Leo
To whom it may concern:
Over the past several years, as we have provided IT services for Personal Home Care, we have often observed the passion and love the owners and staff exhibit toward those they provide care for. Like us, Personal Home Care sees the building of customer relationships a key to success. If you are looking for quality in-home care, Personal Home Care is a great company to get in contact with."
Charlie Smith