Retirement Connection is a local, family-owned business that was born in 2008.  Amy & Lyman started the company while juggling their family of two small children and working from their bedroom.  Transplanting from Tennessee, they moved to Portland just 6 months prior to beginning this business. Simply put, Retirement Connection is a complete package: Print, Website and Network providing resources for those 50 and better and the providers that serve them. Community involvement is an integral element in our success. In these years, we have been awarded: Brookdale Senior Living – Compassionate Communication; Oregon Medical Case Management – Excellence in Case Management Advocacy Award, and Metropolitan Senior Network – Integrity Award, Care Award, Leadership Award, and Marketing Professional of the Year. We maintain a very high 97% renewal rate with current advertisers not just because we're awesome, but because we find out if someone is a good fit on the front end.
---
The Retirement Connection family has grown to include an actual office space (with a door), four successful markets, seven full time associates and support staff -all working together to provide:
The Guide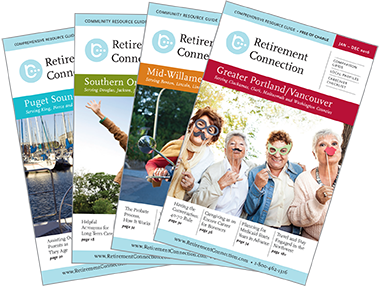 Retirement Connection Guide is the most comprehensive local resource for those 50 & better, with hundreds of topics, comparison grids, educational articles and caregiver checklists.
The Website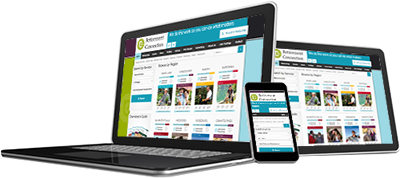 RetirementConnection.com contains 100+ topics of searchable listings of information organized by category, a news and events section,a job board, and a link to a printable guide and networking resources for professionals.
The Network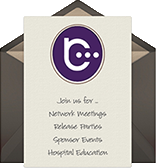 We work within the community to build a business-to-business network. This includes a monthly e-newsletter, calendar, networking meetings, quarterly events, and professional development.
Our Vision – To be a leader and a catalyst in the communities we serve by building connections.
Retirement connection will always be dedicated to building a better sense of community in the markets we serve. Providers become a referral source, referrals become sponsors, sponsors become friends- all working collaboratively to better serve those 50 and better, as well as each other. All creating and growing a better connection.
---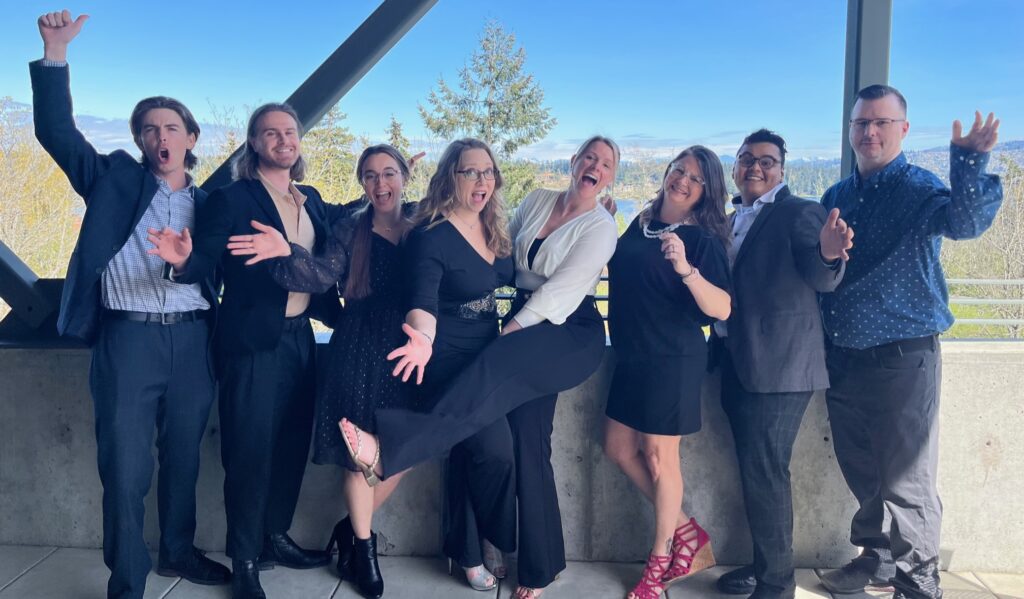 The Retirement Connection Team
Barret, Kyle, Karlee, Erin, Meghan, Amy, Dante, Steve
"Other duties as assigned" really describes our team, we all pitch in and work together as we respect the talents of each other, and are willing to fill in for each other at any time. Our team is successful because we each bring passion and commitment to our individual roles and our personalities compliment and forgive. It's truly like a family around here:
---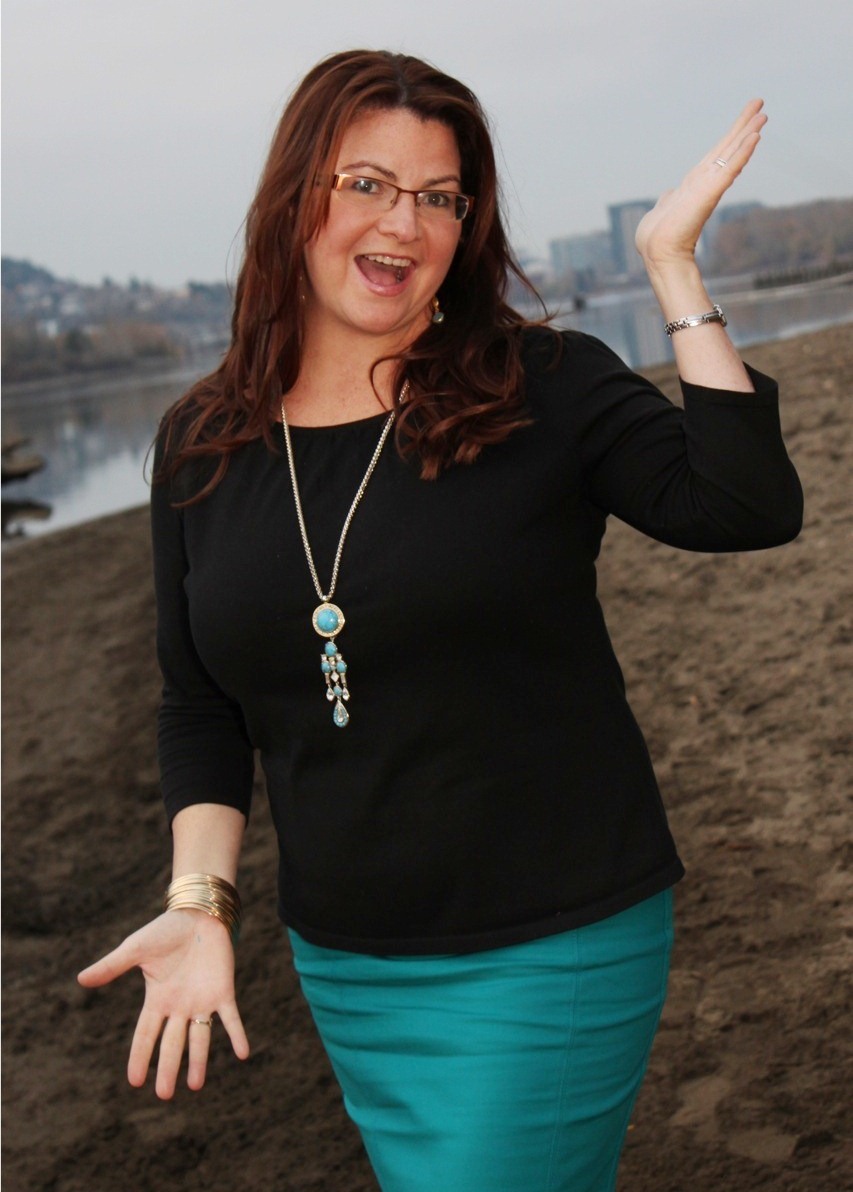 Amy
Amy, COO (aka: the master juggler)
Amy is the leader of the Retirement Connection team and as managing partner of a small family business gets to juggle many roles including: human resources, sales, publisher, proofreader, website manager, bookkeeper, delivery person, marketing coach, and event coordinator. Being the force behind the business she brings a proven track record of performance and a fierce ability to never give up – losing is not in Amy's vocabulary. She graduated from the University of Tennessee, and worked in Senior Living as a Vice President of Sales & Marketing before starting her own company.
---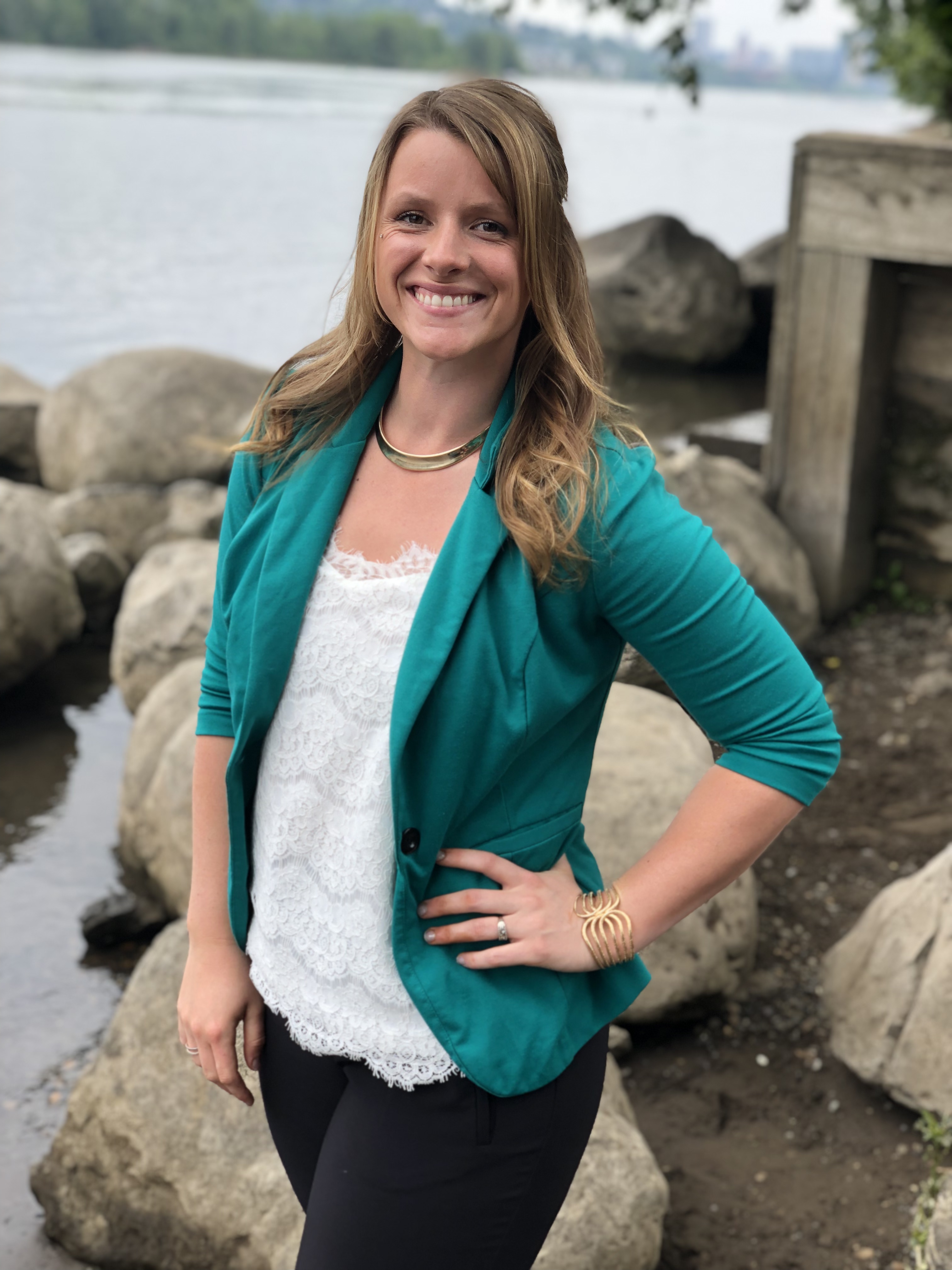 Meghan
Meghan, VP of Operations (aka: the firefighter)
Meghan is often the first smiling face you see as you enter a Retirement Connection event, but behind the scenes she is the machine that keeps everything running smoothly. Just like a firefighter, with any crisis or tight deadline, she provides support and resources just when you need it most, without you ever asking. As part of the Retirement Connection family her primary responsibilities are to manage online and print accuracy, follow up with advertising contacts, and manage the production and layout for our print guides.
---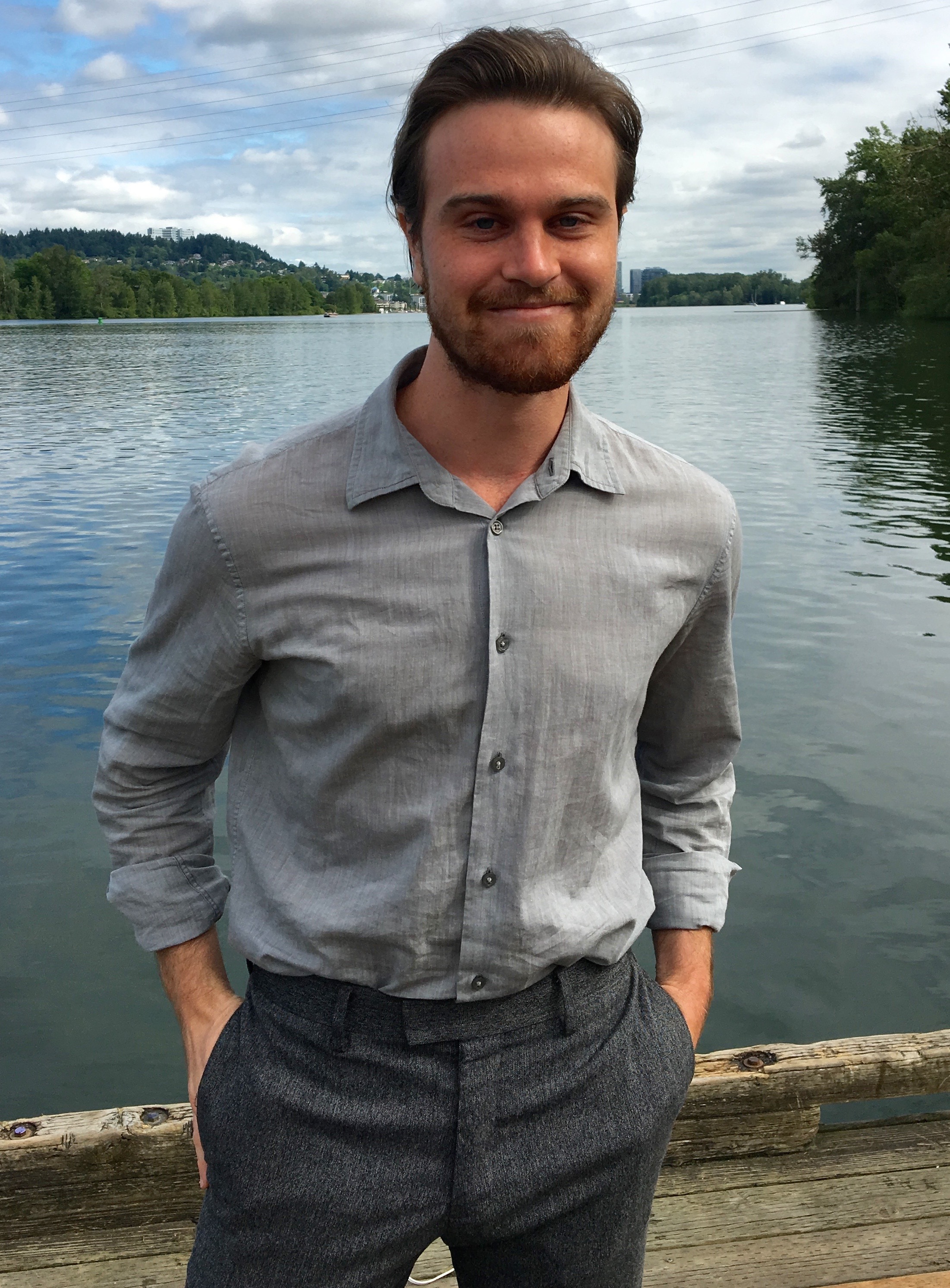 Kyle
Kyle, Communication Director (aka: the Dude)
Kyle impressed us immediately with his willingness to start juggling with us. His laid back attitude reminds us of "the dude" from The Big Lebowski, but with task master skills. His experience with e-mail marketing and database management makes him a huge asset with our communications. Kyle brings a quiet humility to the office amidst our more rowdy marketing crew. Kyle manages database, website posts and e-communications. He is the calm focused energy we did not know how much we needed.
---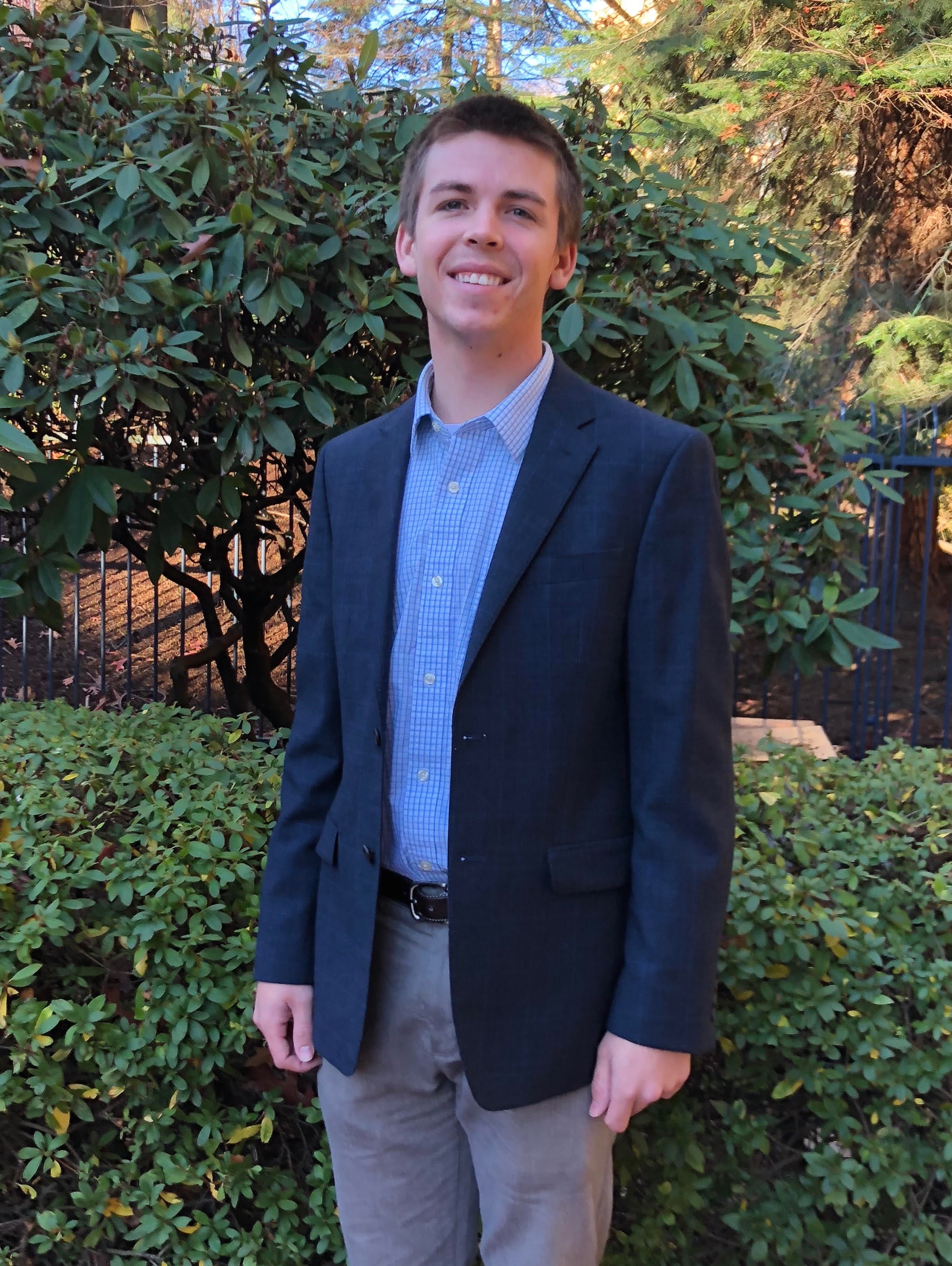 Barret
Barret, Regional Marketing Director, (aka: the instigator)
Barret  received his degree in Health Promotion and Education from University of Cincinnati. He has a passion for making connections and helping others find resources.  His nickname comes from his personality and always trying to increase engagement and break people out of their comfort zone. Barret supports our CareAvailability.com platform and helps our sponsors maximize their online exposure. He is a truly the definition of "other duties as assigned", always lifting up the team as a whole.
---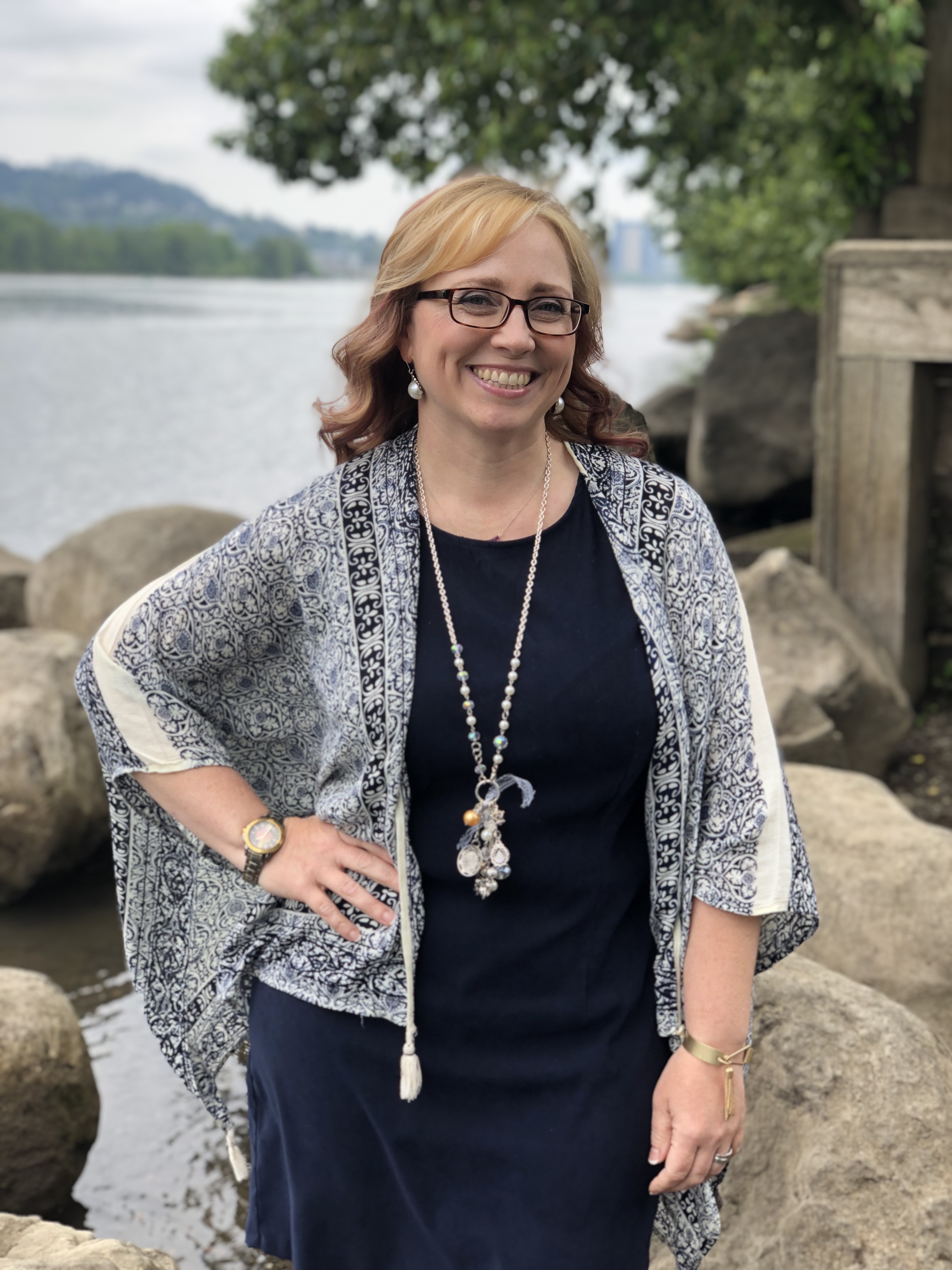 Erin
Erin, Regional Marketing Director (aka: the den mother)
We first got to know her as one of our sponsors. Her incredible work ethic was notable when we worked along side her at community events,  and we could not wait for her to join our team.  Erin coordinates all of our outreach planning and budgets, and works with our sponsors in Oregon. Erin has been involved with Scouting for most of her life and remains active supporting the community. Like a camp director, she always has more supplies and snacks than our team could ever want for, and loves spending time outdoors.
---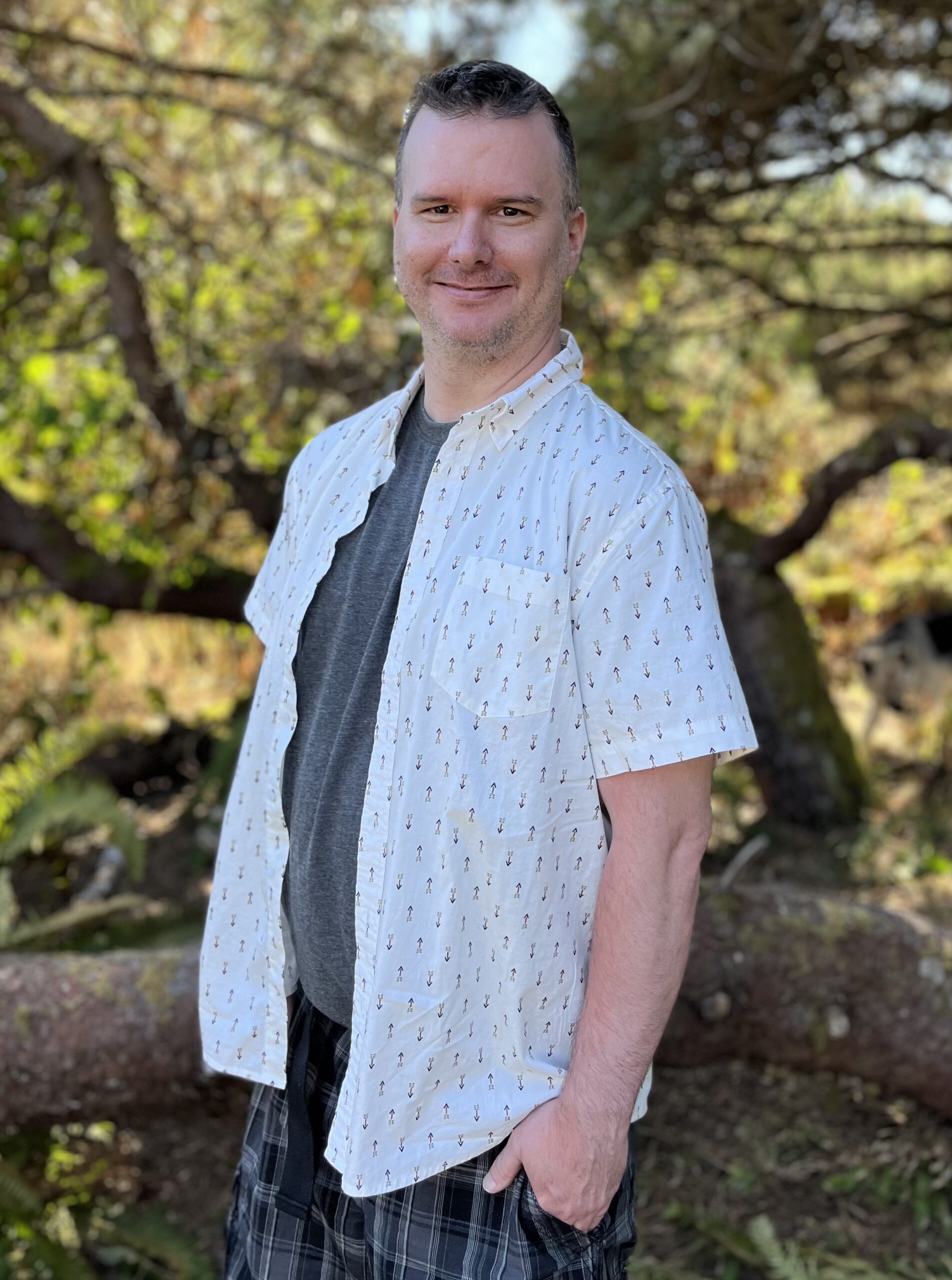 Steve
Steve, Website Developer (aka: beans)
Our team initially started working with Steve on a few contract projects as we developed CareAvailability.com. As the website continued to grow, so did our need for a full time web developer on our team. He brings a wealth of knowledge, full stack experience, but most importantly – he is able to speak in every day language that allows everyone to have a thorough understanding of our website goals and issues. His primary roles include: website fixes, new site features, and improving user experience.  His nickname comes from years spent online gaming, and "beans" is easier to spell than his last name.
---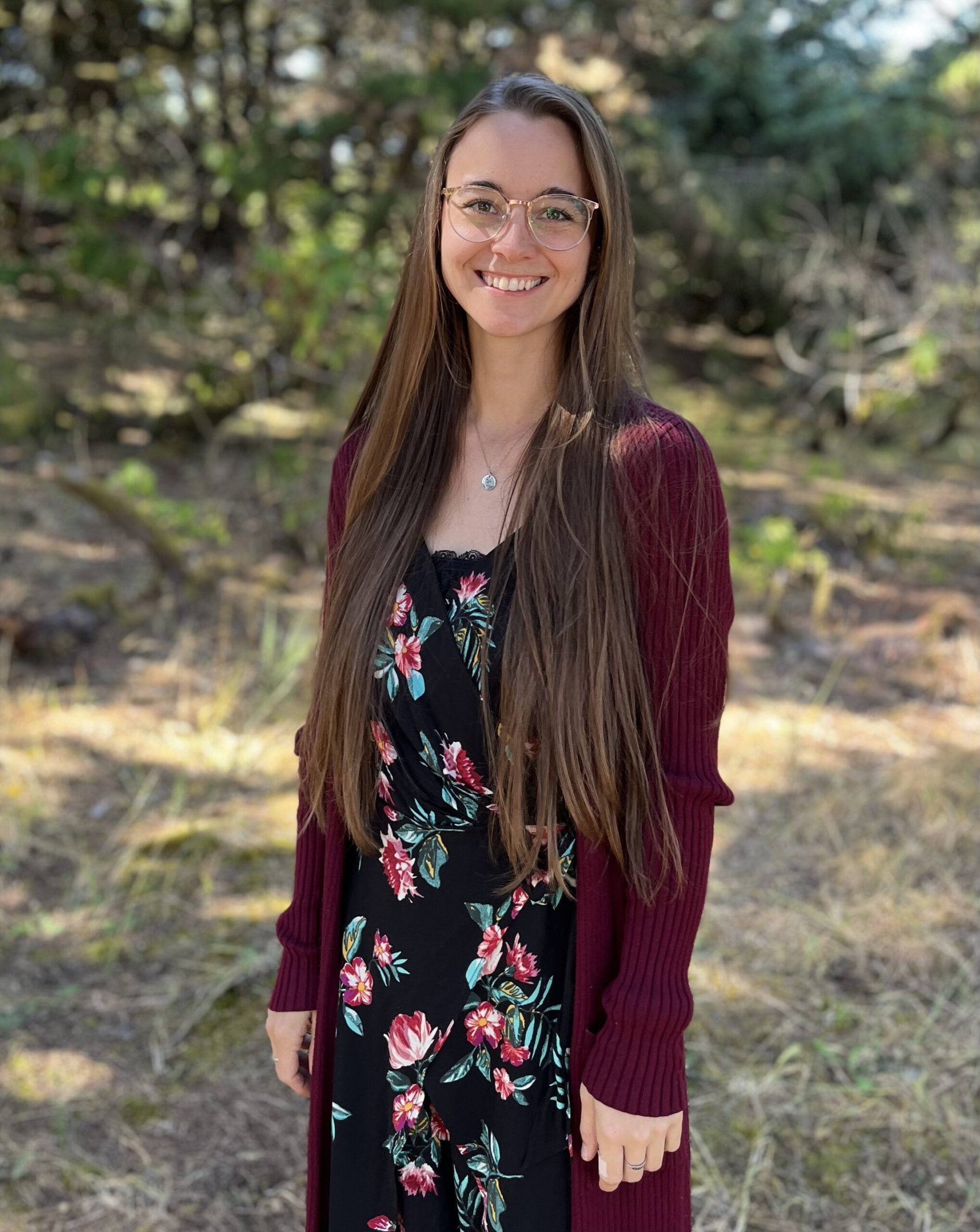 Karlee
Karlee, Customer Success Manager (aka: the new type "A"my)
Karlee first joined our team as an intern while she completed her degree in Public health from Oregon State University.  Karlee was initially planning to spend only 10 weeks with our team, but we quickly realized that she belonged on this bus. She works closely with Dante to maintain the senior housing and care resources in every state for CareAvailability.com. Her Degree in Public Health aligns with our mission to provide access to information for families and the providers that serve them.
---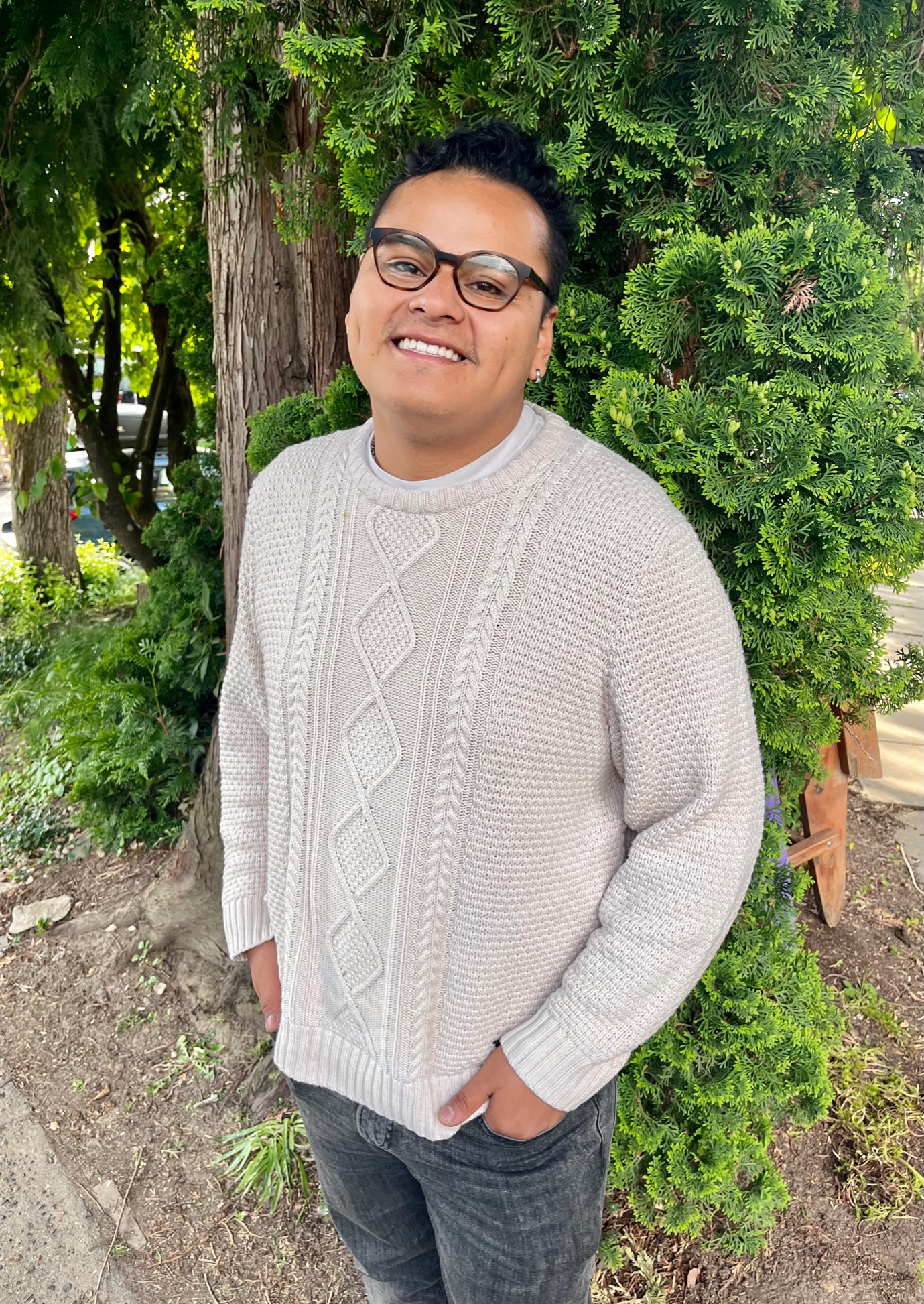 Dante
Dante, (aka: the butterfly)
Dante has a degree in International Business from Washington State University. He is passionate about connecting with others on a deeper level, learning and growing from each interaction. He leads our social media channels for Retirement Connection and CareAvailability. Additionally he coordinates the distribution and mailings of Retirement Connection Guides in the four local markets we serve. His social skills makes him the social butterfly that darts from each destination to the next, making every connection count.
---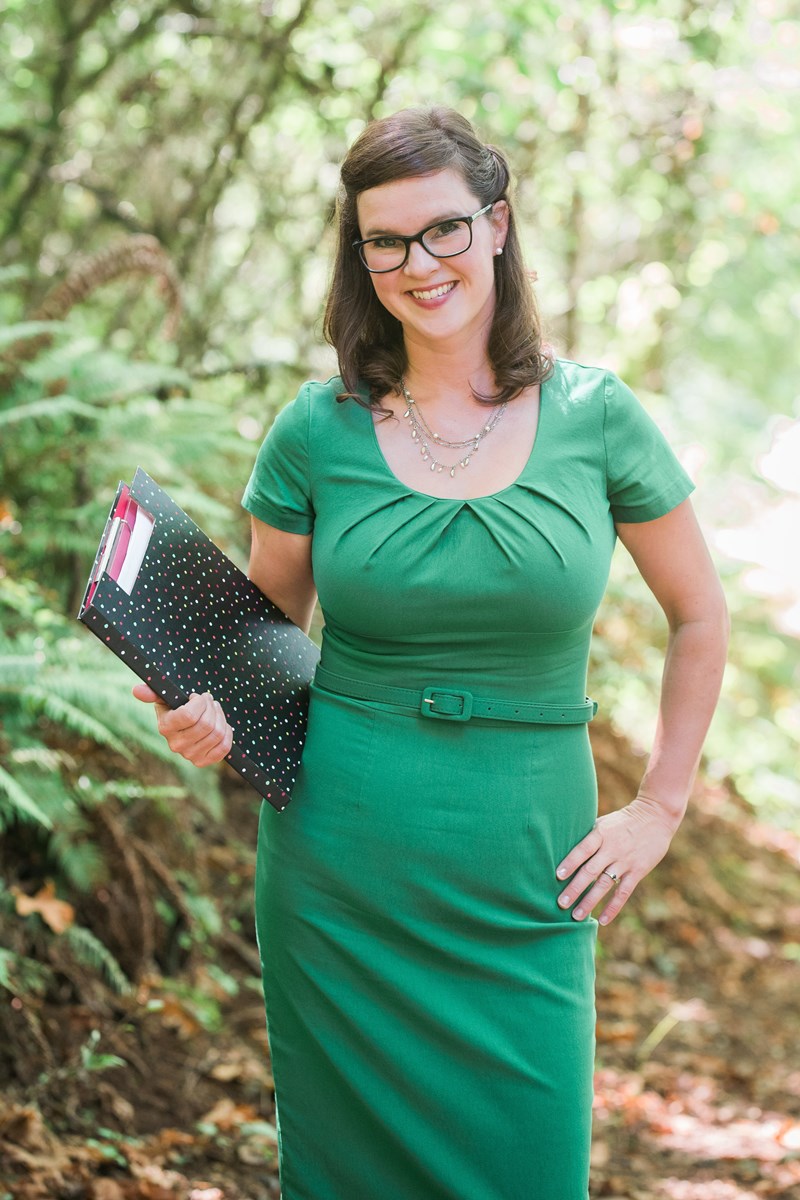 Jill
Jill, Education Coordinator, (aka: the glue)
Jill helps us connect the dots and closes the loop on each of our systems. Her skills are best used with special projects where organization and attention to detail are key, and her primary focus is managing our hospital events. We only get Jill for 20 hours a month, and she does get to join us for our Annual Release Party events in Portland and Salem. Her biggest passion is being a mom to her three boys.
---
Lyman
Lyman, Forever in our Hearts,Editor (aka: the teacher)
Lyman Schmidt (1969-2023) passed away in July 2023 after fighting  colon cancer.  Lyman brought a quiet calmness to rein in the many boisterous personalities of our team. He started the business with Amy in 2008, and as with any small business, he wore many hats over the years.  Lyman was a chemistry teacher for many years, and encouraged all of us to become life long learners. He provided valuable support to everyone as the historian and constant teacher.
---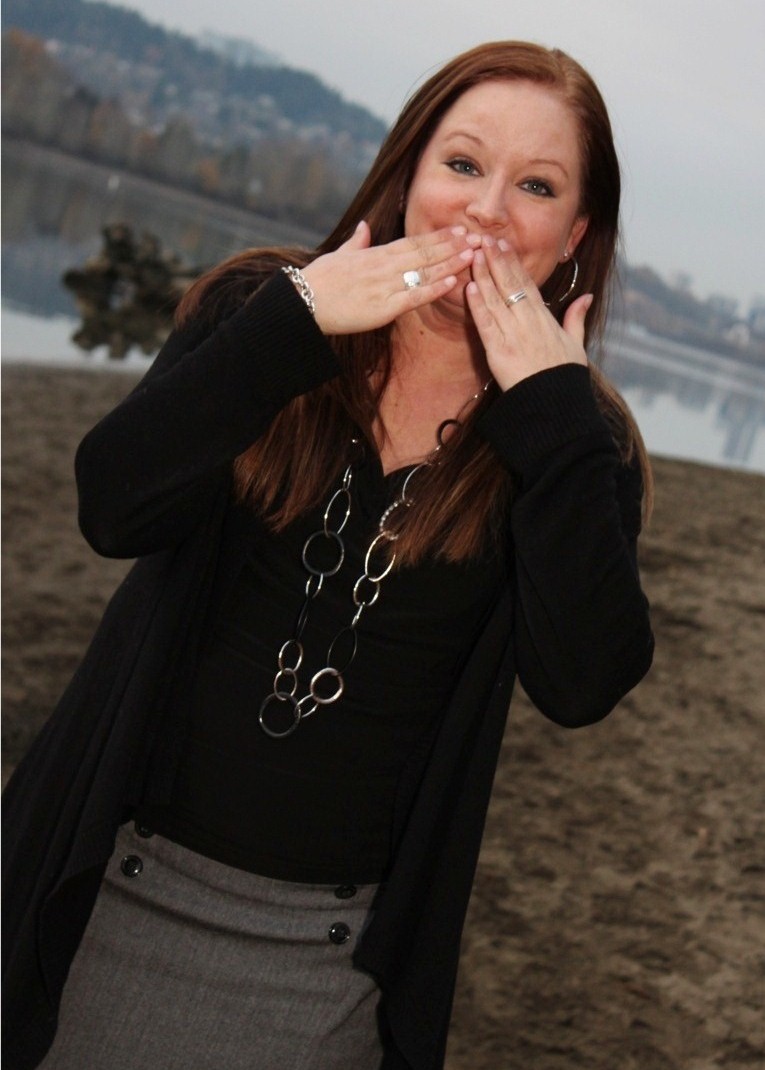 Krista
Krista, Forever in our Hearts,  (aka: the cheerleader)
Krista Davis Tonn (1973-2018) passed away in April 2018 after fighting pancreatic cancer.  Her passion for people, especially those in the wiser years of life, was something to be admired. Krista's passion often streamed down her face as she spoke about people and purposes she cared so deeply about. Those little endearing traits will always be remembered. Krista was always the person in the room to connect people and resources, always helping, always caring about others.  To honor her, let's not let the fire and passion for helping others be put out and remember WWKD- What Would Krista Do? 
---
Support Staff
Mindy, calls every listing for each edition of Retirement Connection to check for updates and accuracy. She also verifies every amenity and pricing for the housing and homecare grids.
We have a great relationship with a local graphic designer, Michelle. She works closely with Meghan on media kits, marketing pieces, letterhead, business cards and all brand materials. Michelle creates the ads for our advertisers.
---
What We Do
At Retirement Connection, our mission is be the primary resource for older adults, caregivers and professionals by providing the most comprehensive local print guide, website and networking opportunities.
Retirement Connection is the preferred resource for many organizations, including Legacy Medical Centers; Samaritan Health Services; Asante Hospitals; Washington County Disability, Aging & Veteran Services; Oregon Cascades West Regional Council of Governments; Rogue Valley Council of Governments, and the Alzheimer's Association. Retirement Connection provides a gateway for professionals within the retirement industry to share and access information, announcements, job openings, networking and community events more effectively. Our guide, website, and networking opportunities offer providers a unique and affordable venue to promote their services and products.
---
Our Creed
We are a leader and a catalyst in the communities we serve.
We always represent our core values: Integrity, Quality, Retention, Community, Volunteerism.
This is where excellence lives, we will behave as if we are always on stage, treating every day like an event day.
We are a resource bridge, combining heartfelt connections with online communications.
The Team comes first, before individuals, customers, or revenue.
We hire character and train skill.
We reach our goals as a cohesive team, accepting nothing less than our best effort.
We work hard and play hard; winning and losing together as a team.
All team members are empowered to make decisions and take responsibility to fulfill our commitments in both words and actions.
We play to each other's strengths to minimize weaknesses; managing all of those around us- above, beneath, and beside.
We actively listen with the intent to understand, and not to reply.
We seek value in conflict, knowing there is at least some truth in all feedback.
We recognize and express our appreciation for the hard work and contributions of others.
We practice optimism; seeing relationships and opportunities, not for what they are, but for what they can become.
We embrace innovation, and change as an opportunity to adapt, adjust, and overcome.
We are for what's right and not who's right; promoting principles more than personalities.
We recognize that things don't happen to us, they happen for us.
Always be where your feet are and appreciate the moment.
---
How We Can Work For You
We are happy to provide free support and education to our sponsors: creating marketing plans, assisting with social media, adding a QR code, providing staff in-service content and speakers, and offering ongoing support on sales/marketing related issues. Retirement Connection events are an opportunity for networking to build referral sources and grow closer business connections. We throw a pretty good party so you don't want to miss out on the fun. Connect with us on Facebook and LinkedIn to join the conversation and increase your professional network online. Also, sign-up on our mailing list to receive a monthly e-newsletter which will help you stay in the loop on upcoming networking meetings and professional events.