Greatness Digital

zeth@greatnessdigital.com
https://greatnessdigital.com
300 Charlotte Street Northeast, Albany Oregon 97322
(503) 914-4564

---
Digital Marketing for Senior Serving Companies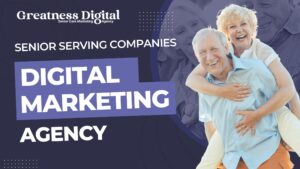 We are a premier digital marketing agency tailored specifically for businesses that cater to the senior demographic. Our motto is, "If you serve seniors, we serve you,". Leveraging industry expertise and cutting-edge technology, we ensure your brand resonates with seniors on platforms they frequent, from social media to search engines. When you partner with Greatness Digital, you can anticipate an enhanced online presence, increased brand awareness within the senior community, and a notable boost in your conversion rates. Our strategies don't just amplify your digital footprint, but also foster trust and reliability—two pillars that seniors value immensely. Elevate your brand's potential and reach the heart of the senior market with our expert touch.
---
Web Design for Senior Serving Companies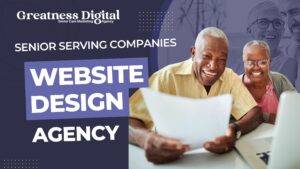 Greatness Digital crafts web designs tailored for businesses serving seniors. We emphasize simplicity, accessibility, and intuitive layouts for the senior demographic and their families searching for your services. Our designs offer easy navigation and clear visuals, ensuring an optimal user experience. Partnering with us guarantees not just an elegant website but one that truly resonates with seniors, leading to increased engagement and trust. Boost your brand's appeal and conversion rates in the senior market with our expertise.
---