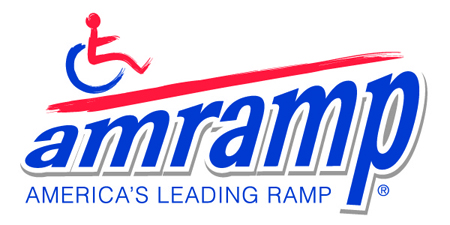 Dave Yoast
888-715-7599
dave.yoast@amramp.com
www.amramp.com/portland-or

Oregon and SW Washington including:
Portland, Salem, Eugene, Redmond, Stevenson
Tillamook, Reedsport, Ashland, and Vancouver
---
Stairlifts & Wheelchair Ramps Portland Oregon
S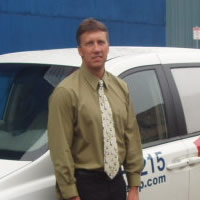 erving Portland, Salem, Eugene, Redmond, Stevenson, Tillamook, Reedsport, Ashland, and Vancouver. Amramp provides accessibility solutions for homes and businesses including wheelchair ramps, stair lifts and vertical platform lifts. Amramp's trained professionals provide FREE on-site evaluations, whether it's a residence, church, school or business. Yes, Amramp also accommodates the construction and commercial industries offering ADA wheelchair ramps for purchase and RENTAL.
Amramp is the nation's leading provider of accessibility solutions and steel modular wheelchair ramp systems. Based in Silverton, OR we are a local company with a fully stocked warehouse, ready to meet your needs quickly.
---
Customer Testimonials
"I chose Amramp because of the consumer ratings when compared to other brands. Very professional crew."
– Sally F. – Battle Ground, WA
---
"Thank you so much for the awesome ramp! Your kindness and professionalism is wonderful. Bless you!"
– David & Lisa R. – Waterloo, OR
---
"Thank you, Dave. The ramp is awesome – and several have commented on it. It works for us great. The grip bar in the bathroom is the best help. I would recommend it to everyone. It is the greatest. My husband is coming along but the road's end is still a while."
– Mae T. – Carson, WA
---
"You were wonderful to talk with. What a relief to know that your company has what we are looking for for a reasonable price. Thanks."
– Linda G – Portland, OR
---
  
Amramp provides total accessibility solutions, including:
Wheelchair ramps
Threshold products for both commercial and residential use
Lift products: stair lifts, vertical platform lifts, free-standing lifts, and pool lifts
Portable showers that eliminate costly bathroom renovations
Whatever your accessibility need, we have a solution!
---
Should you rent or buy? Amramp's solution for every situation
You should buy if your ramp needs are expected to be longer than 5-6 months because the rental will add up to be more than the purchase price. In cases where you are not sure how long you will need the ramp, we suggest that you start off renting. And if at any time it appears that you will be keeping the ramp, we will convert up to 75% of the rental paid and apply that toward your ramp purchase.
Dialysis patients
Car and workplace accident victims
---
Amramp also rents wheelchair ramps for as short as 1 day for events such as
Graduations
County fairs
Churches
Construction sites
Visits from relatives or friends with accessibility needs
---
Seeking funding sources?
Groups and organizations in Oregon and nationwide, can help fund wheelchair ramp costs. Amramp has compiled numerous charities and resources: Explore Funding Sources for more information.
---
Quick, Local, Expert Installation
Amramp of Portland, OR operates a fully stocked warehouse; our professionally trained staff usually delivers a ramp in hours, not weeks or months! FREE home or business assessments: Call today!
Amramp is your best choice for all your accessibility needs!
---

Our Products
Modular Ramps
Stair Lifts
Vertical Platform Lifts
Portable Showers
Portable Ramps
Threshold & Transition Ramps
Overhead Patient Lifts
Pool Lifts Grab Bars
Automatic Door Openers
Protective Mesh Matting
---