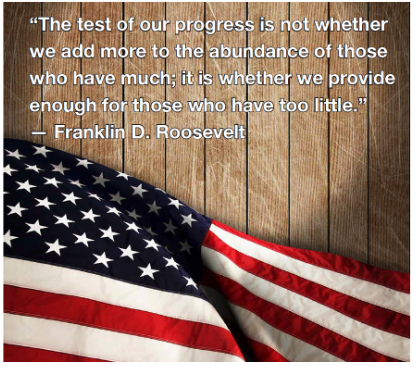 "The test of our progress is not whether we add more to the abundance of those who have much; it is whether we provide enough for those who have too little."
— Franklin D. Roosevelt
Happy Independence Day. Let us all remember those who fought to provide and protect our independence. Let us honor them by becoming great stewards of their efforts with benevolence to others. We can be great, while still being kind.