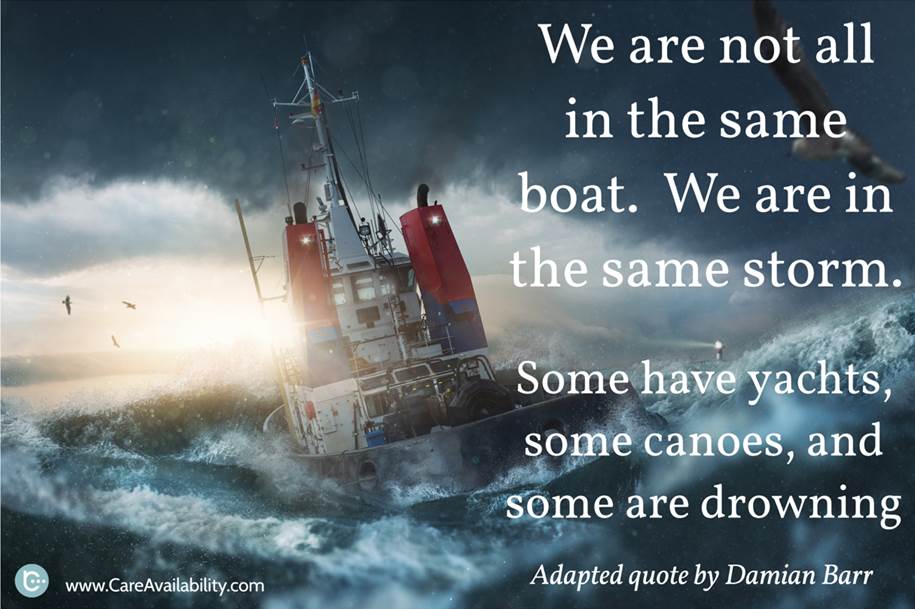 "We are not all in the same boat. We are in the same storm. Some have yachts, some canoes, and some are drowning."
– Adapted quote by Damian Barr
As I managed my own stress and anxiety, sometimes I do not show enough grace to others, and I can compare my burden to others.  On my personal Facebook page, I recently posted an update following my husband's surgery and many commented that it was "inspiring".  As much as I appreciated that- I am fortunate to have a great support system in place- that helps my boat weather the storm.  You know what is really inspiring-offering help to others and admitting when we need help.